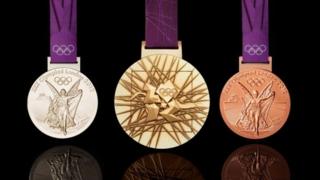 AFP
The Princess Royal has unveiled the London 2012 medals as the one-year countdown to the Olympics began.
The medals show the Greek goddess of victory, Nike, stepping out of the of the Parthenon to arrive in the host city.
The medals were designed by a British artist and they're the heaviest ones ever.
Thousands of people gathered in Trafalgar Square to see them.
Prime Minister David Cameron promised London's would be the "greatest games".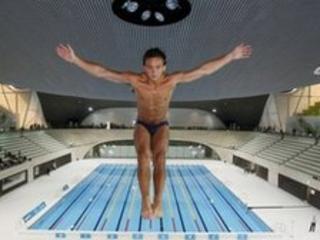 AFP
Last night, Tom Daley made the first dive from the London 2012 Aquatics Centre in front of the world's media.
It was to mark the beginning of the one year countdown to the Olympics.
Tom finished the dive safely and described the diving pool as "cold"!
But he reckons the atmosphere in the massive 17,500 capacity arena will be "awesome".