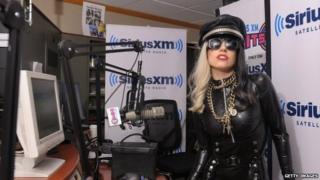 Getty Images
In a US radio interview, Lady Gaga has talked about the respect she felt for Amy Winehouse.
She said she loved Amy "so much", and even used to get mistaken for her, before she was famous.
Amy Winehouse made Gaga feel more comfortable about being an eccentric singer.
"I just remember feeling like I wasn't alone because she was so different."
The family and friends of Amy Winehouse gathered for her funeral in North London on Tuesday.