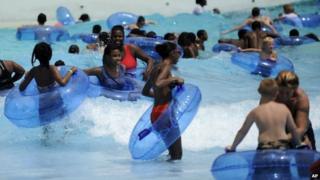 AP
A massive heatwave has hit the USA and parts of Canada, with temperatures soaring to 37C.
Half the US population has been told that the heat in their area could be dangerous, and it's thought 22 people have died.
And there's no sign of the intense weather disappearing until Sunday.
Many parts of central and eastern US have seen heat indexes - when you combine temperature and humidity - of 43C.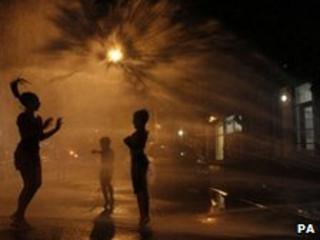 PA
In New York City, children have been out playing in park fountains and even burst water pipes in the street to cool down.
Weather forecasters say it's to do with a dome of high pressure that's sitting over the US.
Meteorologist Eli Jacks said: "The air is sinking, as it sinks it... gets warmer. It also dries out, so few clouds form to block the high early-summer sun."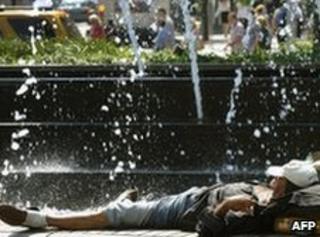 AFP
And when it's really hot and it's also really humid (that's where there's lots of moisture in the air), it makes it hard for the human body to cool itself because our sweat doesn't evaporate quickly enough.
The weather service there is calling the situation "dangerous": the heatwave has caused up to 22 deaths across the USA and Canada so far.
More than 1,500 cattle have died in South Dakota because of the high temperatures.