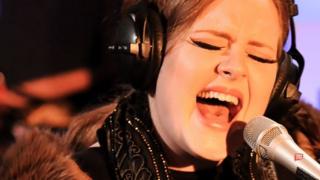 (C) British Broadcasting Corporation
Super singer Adele has been nominated for this year's Mercury Prize, one of the top music awards in the UK.
She's joined by rapper Tinie Tempah in the running for the £20,000 prize.
Adele has been nominated for her chart-topping album 21 which so far has spent a whopping 17 weeks at number one this year.
The winner will be announced at a ceremony on 6 September, where all the nominees will perform live.
Adele has been nominated for the prize before, for her first album 19, but missed out to rock band Elbow who are also in this year's shortlist.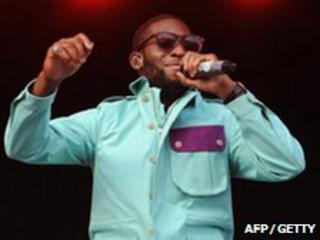 AFP
Tinie Tempah has been nominated for his debut album Disc-Overy which hit the charts last October.
He's already won an Ivor Novello songwriting award for the single Pass Out which features on the album.
Both stars will have to compete against 10 other nominees for the prize including Elbow and singer PJ Harvey who have both won the title before.
Judges of the prize are famous for picking artists who have an unusual music style and who may not have had loads of luck in the charts so far.