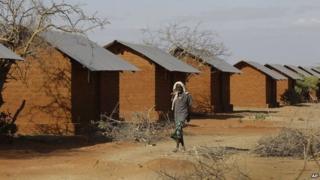 AP
Kenya has agreed to open a new refugee camp which can hold tens of thousands of people.
The Ifo II camp, which is near the country's border with Somalia, has been lying empty because the Kenyan government wasn't sure whether it should be opened.
Some ministers were worried that it would encourage more refugees to go come to the country.
But others said that Kenya should be doing more to help the thousands of refugees fleeing there, from countries like Somalia, because of the drought that's hit the east of Africa.
Now it's been decided that the Ifo II camp will open in 10 days time.
It will help ease the overcrowding at the nearby Dadaab refugee camp, which aid workers say already has more than 370,000 people - even though it was originally set up to house 90,000.