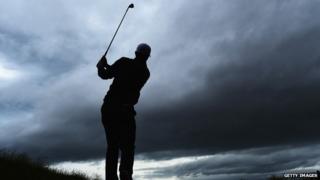 Getty Images
There are four major tournaments in golf, and The Open is the only one played outside America: it takes place around the UK.
The event takes place over four days in summer, Thursday through to Sunday, and is played at a different course each year.
This year it's 17-20 July, and is being held at the Royal Liverpool Golf Club in Hoylake, in the north west of England.
This year's Open is the 143rd championship in its history.
American golfer Phil Mickelson is the reigning champion, winning last year's tournament at Muirfield, Scotland.
The prize? One of sport's most famous trophies, a silver Claret Jug.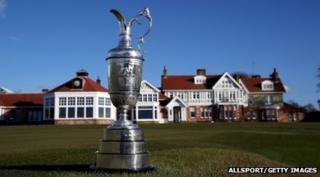 Allsport/getty images
A total of 156 players from all over the world are teeing off on the 18-hole course at Royal Liverpool.
The idea is to go around the course with the lowest number of shots, across the four rounds.
All eyes will be on England's Justin Rose as he's the favourite to take the title this year, but the competition is wide open.
Northern Ireland's Rory McIlroy and world number one Adam Scott of Australia, are also expected to do well.
American Tiger Woods won the last Open Championship to be played at Hoylake, back in 2006.