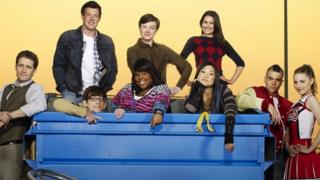 Other
The next series of American TV comedy Glee will be the last for three of its biggest stars.
Lea Michele, Chris Colfer and Cory Monteith will see their characters, Rachel, Kurt and Finn, graduate from McKinley High and never come back!
Creator Ryan Murphy says he wants the show to be realistic and show the trio moving on after their senior year.
He also hinted that other characters would be leaving when the third season ends in May 2012, but didn't say who.
Talking to America's Hollywood Reporter, Mr Murphy said planning for life after high school would be a major theme of the new series for several characters.
"You can keep them on the show for six years and people will criticize you for not being realistic," he said.
"Or you can be really true to life and say when they started the show they were very clearly sophomores and they should graduate at the end of their senior year."