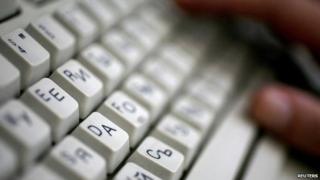 Reuters
The number of illegally downloaded films in the UK has gone up nearly 30% in five years, new figures suggest.
The research reckons the top five box office movies were illegally downloaded in the UK 1.4 million times last year.
Film industry bosses say it's costing a massive £170m every year, and that means people's jobs are at risk.
The research also shows a big rise in TV shows being downloaded illegally online.
A researcher called Dr David Price led the the team and said there are four main reasons for the increase:
faster technology available to more people

young people are much more skilled at being online

it's quicker and easier to download illegally

lots of American stuff you can't get hold of over here unless you download it