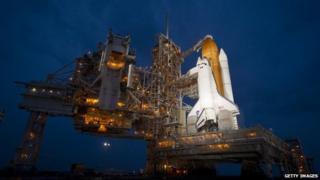 Getty Images
The final preparations are being made for Nasa's last ever shuttle mission and the world is watching.
But rubbish weather could mean this space history is delayed.
There's been torrential rain in Florida, and a huge lightning bolt hit the ground near the shuttle during one storm.
Weather forecasters say conditions don't look good for Atlantis getting away on time at 1126 (1626 our time) today.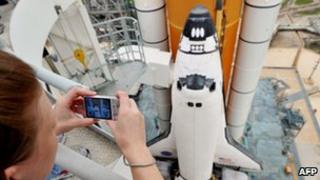 AFP
They reckon there's a 30% chance of the shuttle lifting off.
That's going to be worrying for the hundreds of thousands of people who've been hoping to go down to the Cape Canaveral area to watch it.
If they call off the launch close to lift-off, it probably won't have another chance until Sunday.