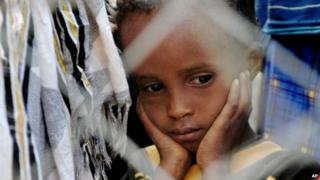 AP
A group of UK charities have started a joint fund-raising appeal to help more than 10 million people hit by drought in the Horn of Africa.
Thousands of families with little or no food and water have trekked for days from Somalia to a refugee camp in eastern Kenya.
The camp is now the size of a small city like Leicester, but people are still going there.
The UN has called it a "humanitarian emergency".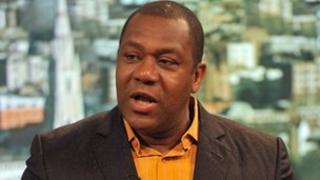 The Disasters Emergency Committee (DEC) appeal will be shown on the BBC, presented by comedian Lenny Henry.
The DEC said more than 1,300 people a day, mostly children, were arriving in the Dadaab camp.
There are now 350,000 people living there.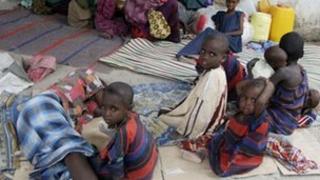 AP
"Slowly but surely, these people have seen their lives fall apart - crops, livestock and now their homes have been taken by the drought," the DEC said.
"We have a duty to help quickly before the situation spirals out of control."