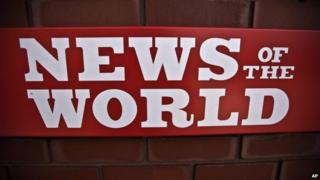 AP
The newspaper at the centre of a huge hacking scandal is being shut down.
Journalists at News of the World were accused of spying on the phones of victims of crime.
So now the paper's owners have decided the situation looks so bad, that the newspaper can't carry on.
The paper had already been caught listening in on celebs and politicians, but the latest accusations angered lots of people.
It's one of the country's biggest newspapers and has been around for 168 years - but this week's edition will be its last.
The boss of News International, the company that owns the paper, James Murdoch said the money from the sales of the last edition would go to good causes.
It's not yet clear what will happen to the staff of the paper.