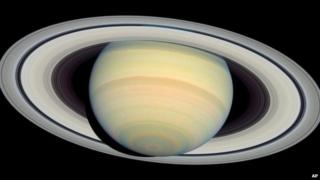 AP
A huge thunderstorm, more violent than any on Earth, has been seen on Saturn.
The lightning bolts were 10,000 times stronger than the ones we see on our planet.
They lit up Saturn at an incredible rate, with 10 lightning flashes per second!
In the past 130 years, five storms like this have been seen, but never this closely.