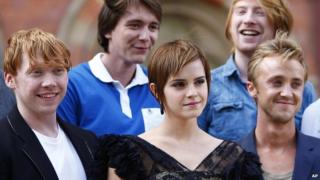 AP
Tonight marks the last ever Harry Potter premiere in central London.
The opening of the final instalment of the massively successful Potter film franchise, the Deathly Hallows Part 2, will be marked with a huge celeb turnout and a record-breaking red carpet.
The carpet will stretch all the way from Trafalgar Square to Leicester Square in London!
Thousands of fans are already camped out along the route.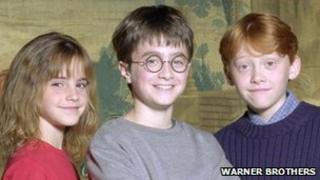 Warner Brothers
They hope to get the best spot to catch a glimpse of their favourite Potter stars.
Let's hope there aren't too many torrential downpours for them!
The premiere of the final film also marks the end of a big part of the actors' childhoods.
At a press conference on Wednesday night, Emma Watson said playing Harry's sidekick Hermione Granger had changed her life.
"Hermione's been like my sister. She feels so real to me. I will miss being her. That is devastating. She has pushed me and made me a better person."