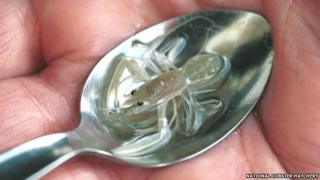 Other
Thousands of tiny baby lobsters are heading to the Isles of Scilly to be released into the sea.
The National Lobster Hatchery is hoping the 3,500 little pinchers will help boost numbers in Cornwall, which is a big spot for lobster fishing.
The charity says it's their biggest single release of the crustaceans on the islands.
The lobsters are travelling in special cool boxes and will be released down a long tube directly onto the seabed.
The Isles of Scilly sit out to sea, about 50km away from Land's End in Cornwall.