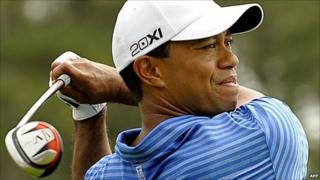 AFP
Former world number one Tiger Woods will miss this month's Open Championship due to an injury to his left leg.
Tiger hasn't played since May and won't have recovered in time for the Open - a competition he has won three times.
He said: "I'm only going to come back when I'm 100% ready. I do not want to risk further injury."
Tiger's won 14 major titles in his career, only four short of the record held by Jack Nicklaus.
Meanwhile, British hopes for a winner at this year's Open look very promising.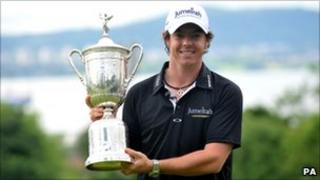 PA
Current golfing hot shot Rory McIlroy will be hoping for more success after he won the US Open in record-breaking style last month.
Read more: Rory McIlroy in record golf win
And following his amazing triumph, the 22-year-old is many people's tip to win the British tournament as well this year.
However, he'll face tough competition from England duo Luke Donald and Lee Westwood, currently ranked number one and two in the world!
Niether Donald or Westwood have won a majors title before and they'll be hoping to become the first Englishman since Paul Lawrie in 1999 to win the Open!
The Open Championship tees off on the 10th July, at Royal St George's Golf Club in Sandwich, on the Kent coast.