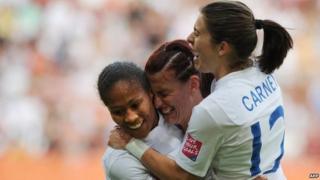 AFP
England are through to the quarter-finals of the women's World Cup in Germany.
It was a pretty tough match against Japan, but an early opener by Ellen White got the team off to a good start.
A later goal by Rachel Yankey then secured England a two-nil win.
It means England finish top of their group and now face France in Saturday's quarter-final.