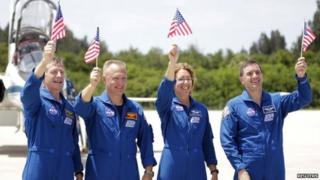 Reuters
The four US astronauts on the crew of the last ever space shuttle mission have arrived in Florida.
They will launch in the Atlantis orbiter on Friday from the Kennedy Space Center.
Massive crowds of people are expected to watch the lift-off, at 3.26pm BST (that's British time).
The US space agency (Nasa) is getting rid of its shuttle programme.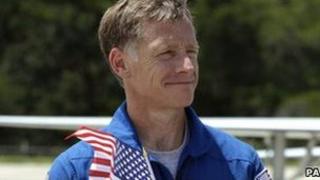 PA
But the shuttles themselves will go on display in museums across America.
Atlantis will be carrying more than 3.5 tonnes of supplies to the International Space Station, including a whole year's worth of food.
One of the astronauts, Commander Ferguson, said: "We have an eventful 12-day mission ahead of us… and when it's all over I think I can speak for everyone when I say we'll be very proud to put the right-hand book-end on the space shuttle programme."