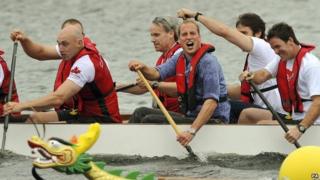 PA
The Duke and Duchess of Cambridge have raced each other in dragon boats on their tour of Canada.
Wills and Kate took to the water as part of their tour, and the competition was tough!
The royal couple had to steer their teams of 20 rowers from the back of the boat.
But they both ended up helping out with the paddling along the 60m course.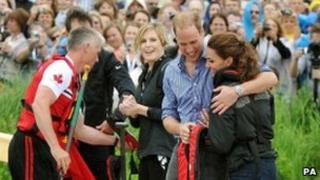 PA
William managed to win, crossing the finish line line first, only a third of a boat's length ahead of Kate's!
'There's no chivalry in sport,' he said as he collected his prize of a bottle of champagne.
It was an action-packed day for William who also showed off his pilot skills with his first water landing.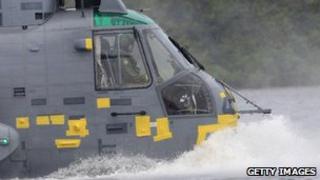 Getty Images
The RAF rescue airman put on a flight suit and co-piloted a demonstration in a Sea King helicopter.
Monday was the fifth day of the newlyweds' nine-day trip to Canada, part of their first official overseas trip since their 29 April wedding.
They leave for a three-day trip to California on 8 July.