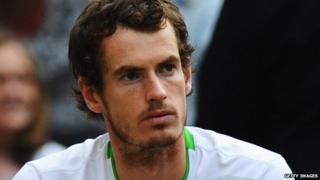 Getty Images
Andy Murray's been inspired by Novak Djokovic that he too can be a Grand Slam winner.
If Djokovic can become Wimbledon champ, after the big defeats he's had in the last year, then Andy reckons he can too.
Andy says: "He's obviously improved a lot since then. That's something I need to look at and try to replicate."
"I need to sit down with my team and get the priorities sorted in terms of my game and my training."
This year Andy got to the semi-finals of both Wimbledon and the French Open, but was beaten by Rafael Nadal each time.
He says he needs to improve to beat the likes of the top Spanish player: "I know it's possible, just look at Novak Djokovic."
Djokovic beat Nadal in the final at Wimbledon on Sunday and has now also taken his world number one ranking.
Looking to the future, Andy says: "It's up to me to come back stronger than ever - and I will."