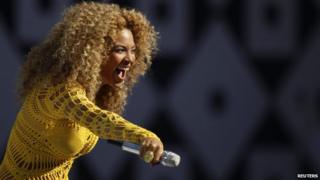 Reuters
US pop super-star Beyonce is number one in the UK album chart with her new album 4.
She knocked fellow American songstress Lady Gaga from the top spot.
Her single Best Thing I Never Had didn't quite manage to take the number one singles crown from Jason Derulo, instead sticking at number 3.
Music experts reckon her performance at Glastonbury last weekend made her album sales shoot up.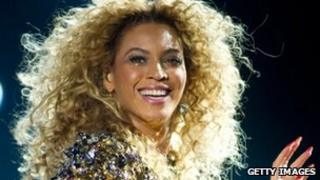 Getty Images
And not just sales of her new album. I Am Sasha Fierce, Dangerously In Love and other previous number ones by her old girl group Destiny's Child, all marched back into the Top 50.
This is Beyonce's second number one album in the UK. The first one was her solo debut, Dangerously In Love, back in 2003.