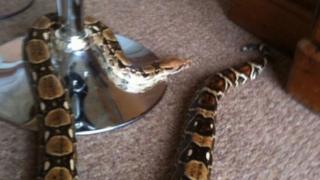 Other
A missing snake that sparked a police hunt has been found, at her owner's home in Suffolk.
Police had warned local people to keep kids and pets indoors after the 2.3m snake went missing.
The female boa constrictor, called Diva, isn't poisonous but was known to be unfriendly and there were fears it would bite someone.
But the snake was found at her owner's home in Broom Crescent, Ipswich, on Thursday afternoon.