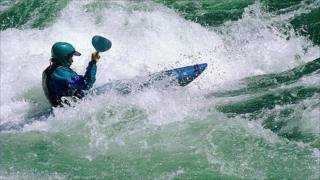 Other
The summer holidays are nearly here and we want to know what you're going to do with your time off!
Are you planning any adventures, like climbing a mountain or going on a sailing trip? Maybe you've got a sponsored adventure for charity lined up.
Are you going camping with your friends or doing anything with animals like working on a farm?
Whatever you've got planned, let us know where you're doing it and when - the crazier the better!
If it's something really interesting, we might want to feature you on Newsround over the summer, so make sure you tell us your local town and contact email.
But please remember to ask a parent or guardian before you write in, and don't forget to include your email address! Just use the form at the bottom of the page.
These comments are now closed, but there's plenty more to chat about on the Newsround website.
Your comments
" I'm going to Co. Clare for a week. I went to Florida last year and the year before!"
Lorcan, 10
"I'm going on holiday and will probably play out with friends - we'll play tennis and football and have water fights!"
Lucy, 10
"I'm on the last week of school and doing the Duke of Edinburgh bronze award. In 2 days I'm going to be walking for more than 9 hours. I can't wait!"
Sheevani, 14
"I'm going to tour around California for two weeks!"
Olivia, 10
"I'm going jet sking in Jamaica!"
Sam, 13
"I'm going to north Devon for a swim in the blue sea!"
Jenny, 10
"I am going horse riding, playing with my friends and going on holiday!"
Katy, 11
"I'm going to London for three days and my mum booked a tour of Parliament and Westminster Abbey! I'm sooo excited!"
Hillary, 12
"I live Scotland and we are on holiday! Today I'm going swimming and to the beach!"
Holly, 11
"I'm going to a summer adventure camp where we will be abseiling!"
Lauren, 11
"In the holidays I'm going kayacking, climbing and lots more but I'm also going to the Caribbean!
Millie, 10
"Me and a friend are building an engine-less downhill racer over the hols and he's racing it!"
Red Violet, 12