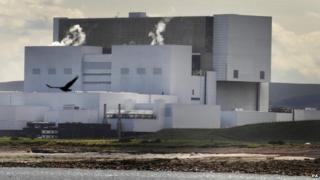 PA
A nuclear power station in East Lothian has shut down its two reactors - because of jellyfish!
Loads of the sea creatures were found in the waters and in the seawater filters at Torness power station, near Dunbar.
EDF Energy, which runs the plant, said the reactors were shut down as a precaution and there was no danger to the public at any time.
An operation is under way to clear the jellyfish.
When the waters are clear then the power station will start up its reactors again, but it's not known when this will be and it could take days.