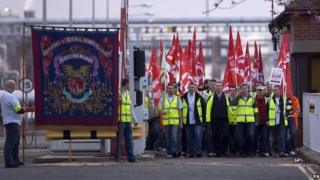 PA
A trade union is an association of workers that wants to make things better in their workplace.
They speak for their members over all important parts of their job, like wages and working hours.
By joining together, a trade union can find it easier to get the result they want than individual workers fighting separately.
There are unions for all sorts of different trades, from teaching to journalism.
Which are the largest unions?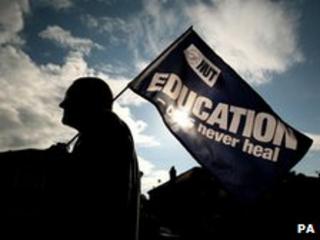 PA
Unite is Britain's biggest union with 1.5 million members in every type of workplace.
There are three teaching unions - the National Union of Teachers (NUT), the Association of Teachers and Lecturers (ATL) and the University and College Union (UCU).
Together they have 355,000 members.
Another very large one with 250,000 is the The Public and Commercial Services (PCS) union for people like air traffic controllers, coastguards, prison workers and customs and immigration staff.