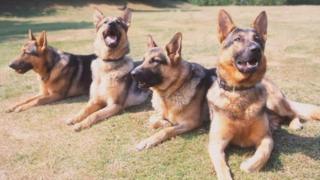 An animal charity is warning people not to leave dogs in parked cars after the death of two police dogs.
An investigation has begun into the deaths of the dogs, left in a car at a police training centre in Kent.
A Dogs Trust spokeswoman said nobody should leave their dog in a vehicle, particularly during a heatwave.
She added: "It can take just 20 minutes for a dog to die and temperatures can reach over 40 degrees in some vehicles."