BBC News World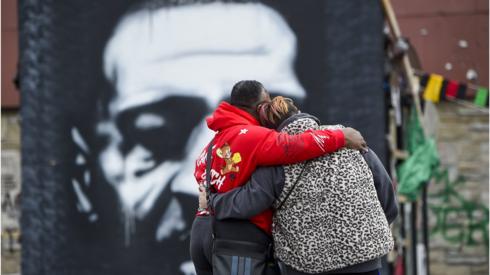 Top Stories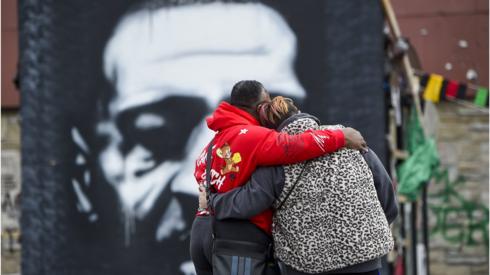 Featured Contents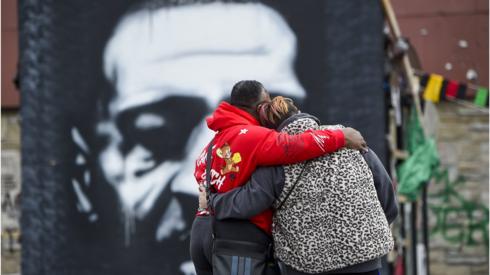 Latest Updates
Chad's President Idriss Déby spent more than three decades in power and was one of Africa's longest-serving leaders.

Fifteen generals appointed to govern Chad

Details have been announced about the Transitional Military Council which is to lead Chad for the next 18 months following the shock death of President Idriss Déby.

The army has already said Déby's son, Mahamat Idriss Déby Itno, also known as Mahamat Kaka - a 37-year-old four star general, will lead the council.

Now he has issued a statement naming the 14 other generals who will make up the new governing body.

A BBC Monitoring journalist has tweeted a copy of the notice:

Déby rivals demand dialogue and civilian rule

BBC Focus on Africa radio

Rival political leaders in Chad have spoken to BBC Focus on Africa, following the announcement of Idriss Déby's death just hours before he was poised to win a sixth term in power.

Many, including Saleh Kebzabo of the UNDR party, had boycotted the polls because of violence by security forces in the run-up.

"For us in the opposition, though the army has announced fresh elections, we still think an inclusive national dialogue is imperative to address all the problems that have plagued this country... We must follow the constitution," he said.

Transformers of Chad Party's Succès Masra, another opposition leader who was prevented from standing in the polls - in his case after he was declared too young - said he had met Déby a month before the election.

"I told him it was time to step down because the people of Chad want change."

It has been announced that a military council led by Déby's son Mahamat Idriss Déby Itno, also known as Mahamat Kaka - a 37-year-old four star general - is to govern for the next 18 months.

"The role of our army - and Mr Kaka - is to continue to help us fight terrorism, the army should be backing the people of Chad... This is a coup d'etat. We want to organise a civil transition," said Mr Masra.

Funeral plans announced for President Déby

A state funeral is to take place on Friday for Chad's President Idriss Déby, who has died after clashes with rebels in the north of the country.

The published order of ceremony begins with a military march-past, then includes a speech by his son and the army's named successor Gen Mahamat Kaka.

It says that other heads of state are invited to attend.

The sequence of events has been circulated in a letter signed by the presidency:

Copyright: Chad's presidency

Copyright: Chad's presidency

Déby's death an immense loss - Cameroon's president

The president of neighbouring Cameroon is the latest leader to pay tribute to Chadian President Idriss Déby.

Paul Biya called his death "an immense loss for Chad, central Africa and the continent" which he had served "tirelessly".

He also sent his condolences to Mr Déby's widow, First Lady Hinda Déby:

Rebel tactics haven't changed in decades - expert

Author and journalist Celeste Hicks, formerly the BBC's correspondent in Chad, told the Newshour programme that the rebel group Fact "had been sporadically threatening to attack N'Djamena and attack Déby but up until now hadn't done anything too serious".

"Déby has long been known as somebody who will go and direct the fighting himself if he feels things were not going well. So the fact that he went there in the first place suggests that the narrative we were given just a few days ago - that this was over - was not really true."

She added that in 1990: "Déby himself came to power through a rebellion very similar to what they [Fact] have just done... What's most interesting about this is, this is how he came to power himself, so he knows absolutely what the strategy of the rebels is.

"What's very striking is that it hasn't changed in all these years - you still have these groups of 'technical vehicles' as we call them, which are Toyota with the roofs sawn off and mounted with machine guns and rocket-propeller grenades. And they just drive like crazy into each other and engage in head-on battle with the Chadian army."

She said that despite the Chadian army gaining "enormous amounts of new equipment - attack helicopters and planes" it nonetheless "sounds like there was this face-on-face battle between two groups of technicals, [between] the Chad army and the rebels.

"Déby knew how to fight that kind of fight so it's no surprising at all that he was there."

The sheer number of coronavirus patients coming into hospital is huge, Dr Jerryl Banait says.

How Kenya's travelling doctors are continuing to work during the pandemic.

UK and Ukraine officials meet over the build-up of Russian troops near Ukraine's border.