BBC News Middle East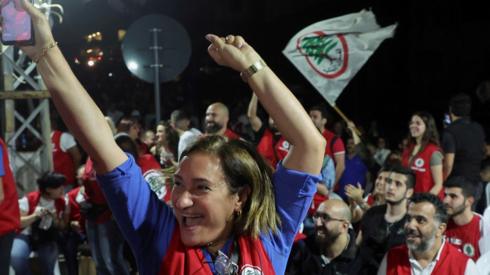 Top Stories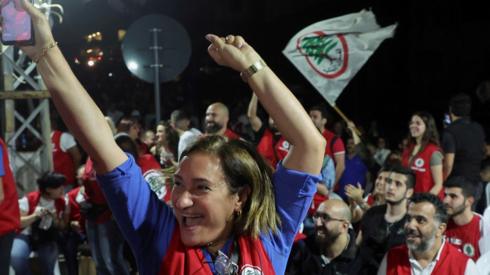 Featured Contents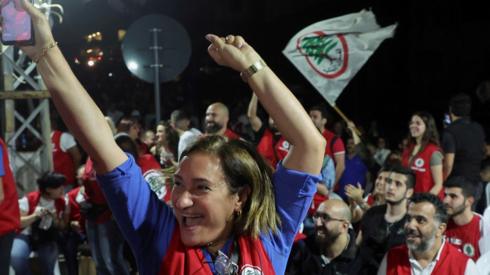 Latest Updates
This is the eighth sandstorm to sweep through the country since mid-April, hospitalising hundreds.

Thousands hold protests against Tunisia president

BBC Monitoring

The world through its media

Image caption: Thousands of Tunisians took part in demonstrations against the president

Thousands of Tunisians took to the streets in the capital, Tunis, on Sunday to protest against President Kais Saied's political measures and rising food prices.

A co-ordinator from the Citizens against the Coup coalition – one of the protest organisers – told the state broadcaster that they rejected the country's "new constitution" that was "drawn up unilaterally" by Mr Saied.

Islamist Ennahda Movement official Ali al-Arid told the channel that protests would continue in the form of sit-ins, marches and hunger strikes.

The protesters assembled on central Tunis thoroughfare chanting the slogan "Leave", state news agency TAP reported.

It also published photos of the crowds waving Tunisian flags and loaves of bread, a reference to rising food prices.

Mr Saied has pushed through a series of moves expanding his powers and dismantling elected institutions since last year, when he suspended parliament.

Earlier this month, he announced a plan for a "new republic" in Tunisia which would be put to referendum on 25 July.

By Ijeoma Ndukwe

BBC Business

Moving to the world's largest Syrian refugee camp

Violent scenes between police, and mourners of killed reporter Shireen Abu Aqla.

Boris Johnson had not "explicitly apologised" for erroneously saying in 2017 that Nazanin Zaghari-Ratcliffe had been training journalists in Iran, says her husband.

Watch: Footage shows violent scenes at the funeral of Al Jazeera reporter Shireen Abu Aqla

By Anna Foster

BBC News, Beirut

Tunisia denies arrest of ex-Prime Minister Jebali

Image caption: Hamadi Jebali was prime minister from December 2011 to March 2013

The Tunisian government has denied that the former prime minister, Hamadi Jebali, has been arrested.

On Thursday, a post on his official Facebook page said Mr Jebali had been detained by the security forces.

The Islamist Ennahda party also demanded his release.

But the interior ministry now says it's investigating a factory on land owned by the former leader's wife - and that he'd insisted on accompanying her to a police station.

Critics accuse Tunisia's president, Kais Saied, of trying to stifle dissent.

Last year he dissolved parliament and took executive powers.

Egyptian policemen die while chasing alleged fraduster

Two senior police officers and a policeman have been killed in the south of Egypt while giving chase to a wanted fraudster in a hilly area.

Security services said two generals and a private were travelling on a desert motorway near the city of Aswan when their vehicle rolled over.

The alleged fraudster - a moped taxi driver named Mustafa al-Bank - was accused of collecting millions of dollars after persuading villagers to sell him herds of cattle at a high price, promising to pay them three weeks later.

When villagers learned that he was on the run, they surrounded his house before police eventually arrested him.

Some reports say he had collected over $100m.