BBC News Middle East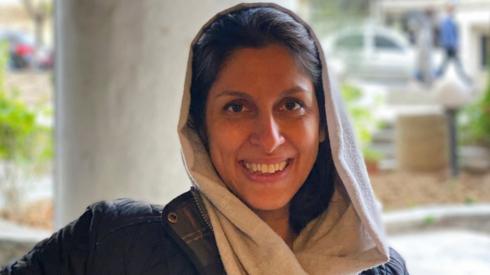 Top Stories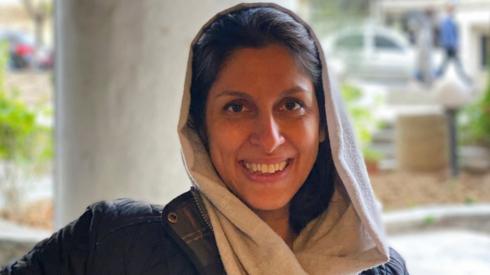 Featured Contents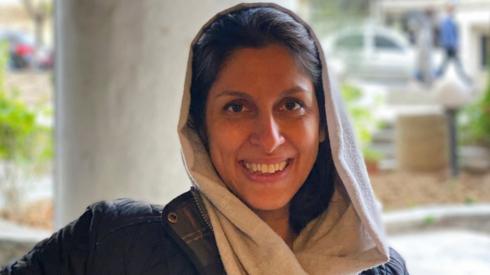 Latest Updates
Iranian pro-democracy group mourn loss of Sir David

The British Committee for Iran Freedom (BCFIF) has issued a statement condemning the "vicious attack, which was an assault not only on Sir David, but also on democracy in the UK".

Sir David was a champion of human rights and democracy in Iran for more than three decades. He consistently spoke in support of the Iranian people's democratic aspirations and the Iranian Resistance movement, NCRI, the BCFIF said.

"One of the proudest things I have ever done in my political career is to support the National Council of Resistance of Iran which calls for the Iranian regime to be replaced with a safer and more democratic government," Sir David said on 6 September.

In an email to the BBC, supporter Jahed Madumi wrote: "With great sorrow I heard about Sir David Amess' loss.

"As an Iranian I have to say that he was a great friend of our nation, and he always defended the freedom for the people of Iran."

Mr Amess is seen above with the British delegation during the Conference In Support Of Freedom and Democracy In Iran in Paris in 2018.

Captain jailed for returning rescued migrants to Libya

Alan Johnston

BBC Middle East analyst

Image caption: International law forbids sending anyone to a place where their human rights are at risk (archive photo)

An Italian court has given a ship's captain a one-year jail sentence because he returned migrants to Libya after rescuing them in the Mediterranean.

The skipper of the Italian-flagged Asso 28 was convicted of violating international law, which forbids sending anyone to a place where their human rights are at risk.

The verdict is at odds with the policy of Italy's government and the European Union.

They fund the work of Libya's coastguards as they round-up migrants and stem their flow towards Europe.

This EU assistance has been bitterly criticised by human rights groups, who've repeatedly reported on the appalling treatment often endured by migrants in Libya.

Helicopter search for missing migrants finds bodies

Rescuers in south-west Spain are searching for 21 migrants missing after their boat capsized off Cape Trafalgar.

Four bodies have been recovered.

Three survivors said there were 28 people from North Africa on board when their rubber dinghy left Morocco.

A search-and-rescue helicopter located the sinking boat about 40 minutes after a passing ship raised the alarm.

Five people are shot dead in gun battles following a protest over the Beirut port blast investigation.

Egyptians go on trial for Italian student's murder

Copyright: Amnesty International

Image caption: Giulio Regeni was studying for a doctorate at Cambridge when he was murdered

When Giulio Regeni's mutilated body was found in a ditch near Cairo in February 2016, it was so badly disfigured that his mother struggled to identify him.

Five years on, four members of Egypt's security forces go on trial in absentia on Thursday, accused of kidnapping the student, torturing him and killing him.

The Egyptian authorities reject the Italian allegations.

Regeni's parents will attend the trial in Rome, trying to find out what led to his death.

The 28-year-old student was abducted on 25 January 2016 while carrying out research for his PhD at Cambridge on Egypt's independent trade unions. A week later his body was discovered on the road to Alexandria.

Egyptian authorities constantly hindered the Italian prosecution, inventing wild stories behind the murder: a failed drug deal, a botched robbery, even a gay crime of passion.

But Italian prosecutors concluded that the Egyptian national security agency was behind the murder.

Tunisian Francophonie summit postponed to 2022

The Francophonie summit due to be held in Tunisia in November has been postponed, the international organisation has said.

The 88 French-speaking countries were scheduled to meet in the island of Djerba next month but have decided to move the event to next year.

The decision is believed to be partly motivated by the political situation in Tunisia.

The North African country has been under "exceptional measures" since July when President Kais Saied suspended parliament and fired the prime minister in a move deemed a violation of the constitution by his critics, however many Tunisians have supported Mr Saied.

The delay of the Francophonie summit is seen by the opposition as a blow to the president and his power grab.

Fire sweeps through landmark Egyptian hall

The Newsroom

BBC World Service

A big fire has swept through the main square of a landmark concert hall and conference centre in Egypt where the country's top film festival is due to open on Thursday.

A plume of black smoke rose from where the opening and closing ceremonies of El Gouna film festival are due to take place.

The festival has been held in the Red Sea resort since 2017 and is the most glamorous and prestigious event for Egypt's film industry.

The fire has now been put out, and the festival is still scheduled to go ahead on Thursday evening.

The Beirut blast left many missing, including an Ethiopian woman who lived in a destroyed tower block.

By Poonam Taneja

BBC Asian Network

Huge investment to develop Africa's infrastructure signed

Image caption: The $1.7bn project will begin in Egypt, Dakar and Somalia

A joint investment to modernise logistics infrastructure in Africa has been agreed between the Dubai ports giant DP World and the UK's development finance agency CDC Group.

The $1.7bn (£1.2bn) investment will initially focus on expanding three ports: Egypt's Ain Sokhna, Senegal's Dakar and Berbera in Somalia's breakaway region of Somaliland. All the ports are operated by DP World.

The partners hope the investment - which they plan to expand to other regions in Africa - will help accelerate inbound and outbound trade for the continent.

According to CDC, the expansion of the three ports will support five million jobs and add $51bn to total trade by 2035.

It's expected to benefit 35 million people including those from neighbouring countries.