BBC News Middle East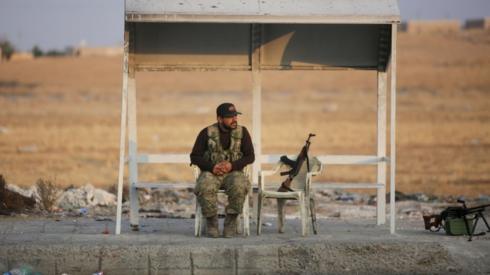 Top Stories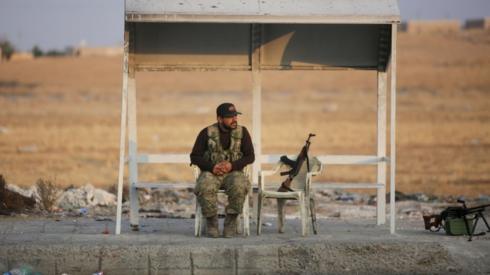 Featured Contents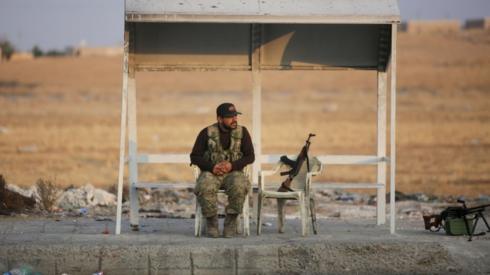 Latest Updates
US Vice-President Mike Pence says the pause in operations will allow Kurdish-led forces to withdraw.
Read more
Republican Mitch McConnell calls Turkey's Syria offensive and the US troop withdrawal a "nightmare".
Read more
Egypt bans a pilot for life for allowing actor Mohamed Ramadan to sit in the cockpit during a flight.
Read more
Thousands of people show their anger at the way the country's economic crisis is being handled by its government.
The US leader defends his handling of Turkey's offensive as evidence of possible war crimes grows.
Read more
Protests continue in Lebanon despite the government backtracking on a new tax on WhatsApp calls.
Read more
Andy Verity
BBC economics correspondent
Barclays' board approved an agreement at the heart of fraud charges against former executives, a court hears.
Read more
Syrian Kurd: How I lost my home
Turkey has agreed to a ceasefire in northern Syria to let Kurdish-led forces withdraw.

Before that announcement on Thursday, thousands of people were forced to leave their homes along the border to escape the fighting.

Sevinaz is a young woman from a city along the border called Ras al-Ain. She's one of the people who had to leave her home to escape the fighting. She fled to the city of Qamishli and told BBC OS her story.

The aim of the operation was to push the Kurdish-led Syrian Democratic Forces (SDF) from the border region. Turkey considers the SDF a terrorist organisation.

The Turkish government says it wants to create a "safe zone" in the area, where it can resettle Syrian refugees who are currently in Turkey.

Many of those refugees are not Kurds and critics warn that this could lead to ethnic cleansing of the local Kurdish population.

(Photo: Sevinaz in Qamishli. Credit: Sevinaz)
Egypt bans pilot for life

The government in Egypt has banned a pilot for life for allowing a famous actor to sit in the cockpit on a private flight to the Saudi capital, Riyadh.
The Ministry of Civil Aviation said it had conducted an investigation after the actor, Mohamad Ramadan, posted on social media a video of himself sat in the co-pilot's seat and holding the controls while saying, "I swear to God I'm flying this aircraft."
The co-pilot has been suspended for one year and the airline's chief executive has resigned. The ministry said air safety was paramount.
UN: We can't resettle most Libya migrants

Anne Soy
BBC Africa, Nairobi
The UN's refugee agency (UNHCR) says it is unable to resettle the majority of migrants and refugees stuck at a transit centre in the Libyan capital, Tripoli.
There's been growing frustration among the migrants as only a handful of them have been evacuated to Rwanda.
Rwanda had offered to take in 500 of the migrants, but that leaves thousands behind.
This week, the migrants have been holding protests, but the UNHCR says they have nowhere to take them.
The migrants, who are mainly from Eritrea, Ethiopia and Somalia, left their countries hoping to get to Europe, but are now stuck in war-torn Libya where they have faced torture.
There have been growing frustrations at the gathering and departure facility in Tripoli.
It is meant to be a transit centre where evacuees spend a day or two waiting to be moved.
But many have been there for over three months now.
Some came from a detention facility that was bombed in July. But some of their applications for evacuation have been rejected.