BBC News Jersey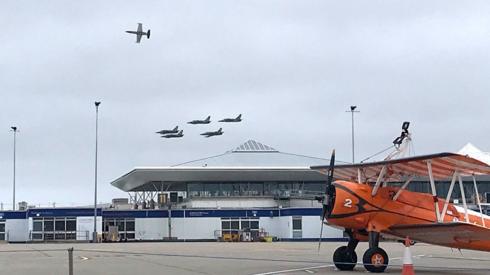 Top Stories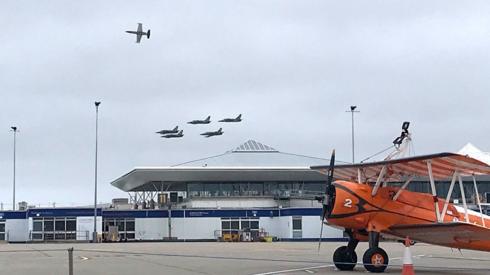 Featured Contents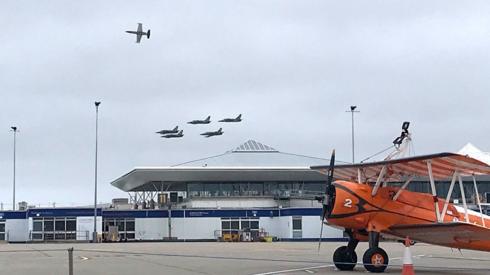 Latest Updates
Organisers said there were concerns over whether spectators would observe social distancing.
Read more
Car insurance disc penalties to restart from 27 August


Drivers in Jersey are being given two weeks to make sure car insurance discs are up to date before penalties are reintroduced, the island's attorney general has said.
Earlier this year, some UK companies supplying insurance disks, displayed in windscreens, could not send them to people in Jersey because of printing issues.
At the time, Mark Temple asked parish centeniers to show leniency if they stopped anyone who could not prove their insurance was valid as a result of the printing issues.
But he said those problems had been sorted and people must make sure they displayed an updated disc.
People who did not update them by 27 August were risking being fined, he said.
Fines for such an offence can be up to £400.
Visit Safe charter businesses 'up 50% in a day'


The number of Jersey businesses that have signed up for the Visit Safe charter scheme has increased by nearly 50% since Tuesday.
Nineteen Jersey businesses were reported to have signed up to the scheme run by Visit Jersey, the government and the Jersey Hospitality Association.
Now 28 bars, restaurants, accommodation and transport businesses in Jersey are involved.
Organisers said the charter aimed to ensure businesses adhered to a series of health and safety guidelines in order to receive a "Visit Safe" seal of approval.
Chief executive of the Jersey Hospitality Association Simon Soar said spot-checks would be carried out on those involved, with accommodation businesses having to deal with more than 60 criteria alone to stay to stay in the scheme, ranging from from carrying out risk assessments to cleanliness throughout rooms.
Jersey air display cancelled due to coronavirus


The 2020 Jersey International Air Display has been cancelled because of coronavirus restrictions.
Organisers said they had called off the event, due on 10 September, after talks with island authorities and in a bid to stop Covid-19 spreading among spectators.
They said the decision was made with "great regret" and apologised to visitors who had already made arrangements to travel.
They say they are now planning for next year's display, which they said they hoped would be "bigger and better".
Scrutiny politicians to discuss prison governor's quitting


Jersey's scrutiny politicians are due to meet to discuss concerns over the way the government has dealt with the resignation of its prison governor.
The States said La Moye boss Nick Cameron stepped down for personal reasons, but would not comment on the circumstances behind the decision.
It follows weeks of speculation over his absence from the prison.
A Freedom of Information request, published on the same day as the announcement of Mr Cameron's resignation, showed the governor had concerns about the supply of personal protective equipment at the prison before the Covid-19 lockdown.
Senator Kristina Moore, who chairs the Scrutiny Liaison Committee, said the lack of information was "simply quite baffling and not good enough".
She said: "We really wish to know more about this situation. We have been quite mystified for a number of months that a senior person in the government of Jersey has not been at their role, a role they were known to be performing very well."