BBC News Europe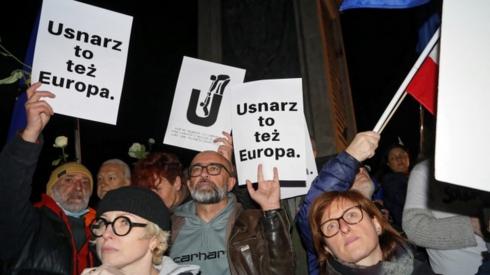 Top Stories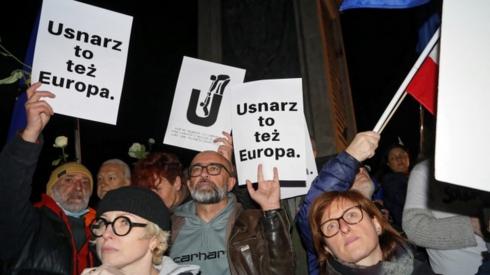 Featured Contents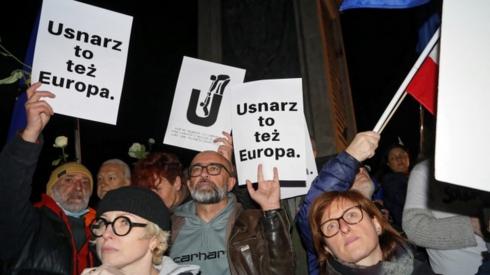 Latest Updates
'Explosion' in Covid infections in Poland

Adam Easton

Warsaw Correspondent

Image caption: Mask-wearing is patchy in Poland and vaccination take-up has flat-lined

The UK is not the only European country seeing a surge in Covid cases. Several countries in Central and Eastern Europe are also experiencing a dramatic rise in infections.

Here in Poland, we've had more than double the amount of cases compared with last week, and Health Minister Adam Niedzielski has called it an "explosion".

The number of new daily infections exceeds 5,000 and the amount of people in hospital with Covid is the highest since the start of June.

Mr Niedzielski said some of the highest infection rates were in regions in eastern Poland with the lowest vaccination take-up.

Overall, 63% of adults here are fully vaccinated, below the EU average of 74%, and take-up has flat-lined since August. The health minister says he's instructed police to impose fines on people flouting the rules.

It's increasingly common here to see people in shops and on public transport without facemasks.

European mask rules stricter - but not always observed

Nick Beake

BBC News, Brussels

Image caption: Belgium has dropped mask requirements in shops, but Brussels is different

In the UK, the conversation has returned to whether or not people should keep wearing masks, to help stop virus transmission, as daily case rates remain high.

Across Europe, Covid rules have been as varied as the local dishes I've sampled on my recent travels.

Some areas of Germany have stricter rules than others but you still see masks widely used on public transport and in offices.

Meanwhile, in sparsely populated northern Norway there wasn't a mask in sight. Not even when we had a quick drink with the then prime minister in a packed bar after a day of election campaigning.

This month Belgium dropped the requirement for face coverings in shops and restaurants, although you still have to wear one in the Brussels region, where you must also now prove your vaccination status to eat indoors.

But no matter where you are in Belgium you still have to wear a mask on public transport – just like Scotland, Wales and Northern Ireland, although not England.

In Poland, face masks are supposed to be worn in all public places, apart from a handful of exceptions like forests and parks, but it felt like it was a matter of personal preference. We'll see if that changes across Europe if cases continue to rise.

Robot "priests" can recite prayers, perform funerals, and even comfort those experiencing a spiritual crisis.

By Tom Edgington

BBC Reality Check

By Mark Savage

BBC Music Correspondent

By Olga Prosvirova

BBC Russian

Campaigners against the proposed assisted dying law change are worried about vulnerable patients.

By Jayne Morgan

BBC Wales Investigates

Ros Atkins looks at how Europe is getting to grips with its emissions problem.