BBC News China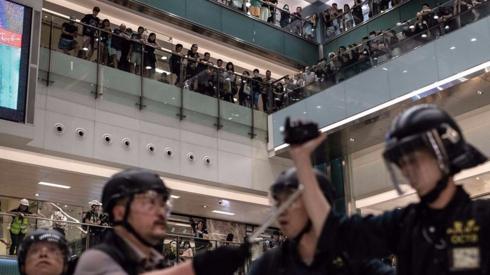 Top Stories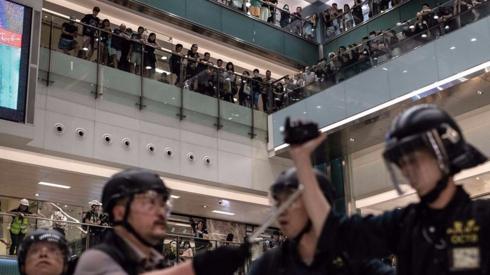 Featured Contents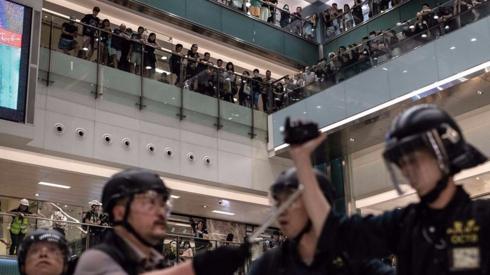 Latest Updates
President Trump tweets he will look into allegations made by the tech billionaire Peter Thiel.
Read more
More fuel for US-China tensions
The Pentagon said last week the US State Department had approved a potential arms sale to Taiwan.
A spokesperson for China's foreign ministry has since said China will impose sanctions on US companies that participate in the sale.
"By selling arms to Taiwan, the US seriously violates international law and the basic norms governing international relations," the spokesperson said at a regular press conference.
"To safeguard China's national interests, we will impose sanctions on US companies that participate in the above-mentioned arms sale to Taiwan. The Chinese government and Chinese businesses will not engage in cooperation or commercial exchanges with the US companies involved."
Trump: Tariffs having a 'major effect'
It should be noted, however, that the US trade gap with the rest of the world jumped to a 10-year high of $621bn (£494.79bn) in 2018, despite Mr Trump's deficit reduction plan.
That data revealed that the trade gap between the US and China widened by $43.6bn to $419.2bn as exports of American products and services fell, but imports from China rose.
China's economy has been slowing despite Beijing's efforts to boost spending and cut taxes.
Read more
'Goldilocks' economy for China

Today Programme
BBC Radio 4
Second quarter Chinese GDP growth of 6.2% is "hardly that slow" says Jinny Yan, chief China economist and managing director of ICBC.
She tells the BBC's Today programme: "And let's not confuse growth that is being guided by policy compared with growth that is being impacted by the current ongoing dispute with the US."
She says: "I think the majority of what is going on at the moment is still seeing the aftermath of policy guidance to have a slower economy because previously it was overstimulated, for example.
"Actually, it is a little bit of a Goldilocks economy at the moment because it its not too hot and not too cold."
GDP data shows China's economic shift

Today Programme
BBC Radio 4
China's second quarter economic growth may be the slowest since the early 1990s but there's nothing to panic about, says Mouhammed Choukeir, chief investment officer at Kleinwort Hambros.
He points out that the 6.2% GDP expansion recorded is in line with expectations and that the impact of trade tensions with the US on China's economy has been well flagged up.
"The long-term picture is that this is part of a strategy to move away from a manufacturing-led economy in China towards a domestic consumer-led economy one," he tells the BBC's Today programme.
"So this is consistent with the path that [China] has been taking over the last few years."
China's economy grows at slowest pace since 1990s
China's economy grew at its slowest pace since the early 1990s in the second quarter, official figures showed.
The economy grew 6.2% from a year ago during that period.
China has moved to stimulate its economy this year by boosting spending and delivering tax cuts.
The data comes as China fights a damaging trade war with the US.
Protesters angry at the government have again taken to the streets of Hong Kong.
China's exports fell less than expected in June leaving the country with a trade surplus of $51bn (£40bn) compared with $42bn in May.
The 1.3% fall was less than the 2% that had been expected by analysts polled by Reuters.
Analysts have been trying to assess the impact of the trade dispute between the US and China.