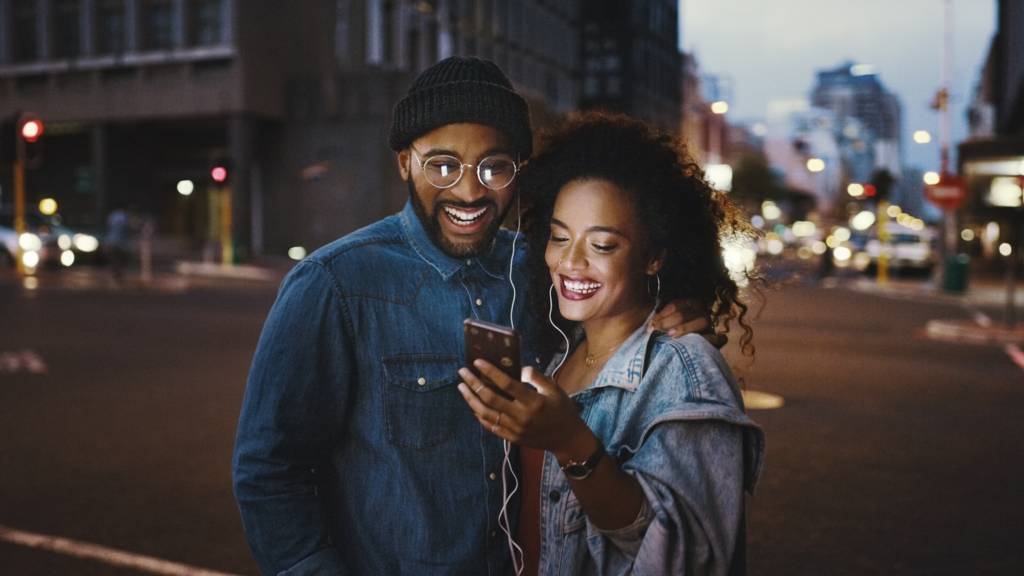 This is an automated news feed from Friday night until Monday morning.
By Frank Gardner

BBC security correspondent

Scroll down for this week's stories

We'll be back on Monday

That's all from the BBC Africa Live team for now - there will be an automated feed until Monday morning.

Keep up-to-date with what's happening across the continent by listening to the Africa Today podcast or checking the BBC News website.

A reminder of our wise words of the day:

Quote Message: Don't eat it all in the evening, because tomorrow asks questions." from A Bulu proverb sent by Sylvie in Yaoundé, Cameroon

Click here to send us your African proverbs.

And we leave you with this shot, from our gallery of the week's best photos, showing members of Ethiopia's Orthodox Church holding crosses during the celebration of Timkat - the Ethiopian Epiphany marking the baptism of Jesus in the River Jordan:

'Resident Presidents' on tough interviews

BBC Focus on Africa radio

To ease you into the weekend, listen to BBC Focus on Africa's satirical Resident Presidents.

President Olushambles turns to song as he tells President Kibarkingmad why he shies away from doing tough interviews:

Mozambique flights cancelled as storm Eloise nears

Jose Tembe

BBC News, Maputo

Most domestic flights in Mozambique have been cancelled and shipping banned off the central coast, because of the approach of storm Eloise.

Rains and strong winds have already been affecting several coastal regions of Nampula, Zambézia and Sofala provinces since early on Friday morning, and are expected to worsen towards Inhambane in the south, according to the authorities.

Eloise could develop into a cyclone before moving ashore around Beira during the early morning hours of Saturday, according to Mozambique's Institute of Meteorology (Inam).

Mozambique Airlines (LAM) has cancelled flights on routes between the capital, Maputo, and the provincial capitals of Beira, Quelimane and Nampula.

The commercial port of Beira has suspended operations until Sunday and the maritime administration of Zambézia province has banned the movement of boats along the coast as a precautionary measure.

The rainy season two years ago was one of the most severe in Mozambique - 714 people died, many of them in two of the biggest cyclones to have ever hit the country.

Biden and Africa: 'Humility is key'

BBC Focus on Africa radio

Former US diplomat for Africa, Jendayi Frazer, has some words of advice for President Joe Biden as he takes over the helm from Donald Trump.

Ms Frazer, who served under former Republican President George W Bush, described US diplomacy under ex-President Trump as "four years of drought".

She told BBC Focus on Africa:

Quote Message: They're going to have to re-establish personal engagement at the very highest level... policy is as much about people as it is about interests - so I think that's one area where there's a lot of repair needed in a our relations with African countries."

Humility was also key, she said.

Quote Message: We have to face the world with a lot more humility. Some of these problems aren't new problems they were just exacerbated by the nature of the president who had an authoritarian streak."

Listen to the full interview below:

Video content

Israeli tycoon sentenced over Guinea mine bribery

Image caption: Israeli businessman Beny Steinmetz has spent two weeks on trial in Geneva

A court in Switzerland has sentenced the billionaire Israeli businessman, Beny Steinmetz, to five years in prison for bribery in relation to acquiring mining rights to lucrative iron-ore deposits in Guinea.

Some of the money was said to have been transferred through Swiss banks.

It has been described as the mining sector's biggest-ever corruption case, and the BBC's correspondent in Switzerland says it shines a spotlight on the often murky struggle for control of Africa's natural resources.

Mr Steinmetz can appeal.

Rwanda's Meddy: Music can cancel hatred

Image caption: Meddy says music played a role in healing Rwanda after the genocide

People who are good with computers are sometimes characterised as "uncool" or "not good with the ladies" - bad stereotypes, I know, before anyone thinks of complaining!

Rwanda's Meddy is living proof those things aren't true, singing some of Africa's most popular love songs over the last few years, including hits like 2017's Slowly and last year's Dusuma with Kenya's Otile Brown.

But a decade ago, when he moved to the US for university, music wasn't in the plan.

Quote Message: It was something I was doing because I loved it but I didn't have any long-term goal. I was trying to do computer engineering."

Despite some success in his late teens in Rwanda, Meddy didn't see music as a viable career.

Quote Message: When I was growing up, even our own parents, they were not encouraging when it came to music. There was no hope in music. If you see your kid doing music it was more like, oh man, he is going to become like one of those guys."

Fortunately, that's no longer the case.

Quote Message: As the music was growing, the mindset was changing. Now they start to really value music, now they start see how it affects the youth, really made a positive impact. So people started to really embrace it."

And it's not just the success of artists like Meddy that helped alter that mindset.

The 31-year-old says the whole country has witnessed the healing power of music first-hand in the years following the 1994 genocide, when around 800,000 people were killed in just 100 days.

Quote Message: After the genocide everybody was just frustrated… there was a lot of insecurities, fear. People were just not as comfortable as they were supposed to be. But with the music and the entertainment growing, it kind of brought everybody together. I realised how much music can do. Music can literally cancel racism, can literally cancel hatred."

When Meddy released Ni Jyewe from his new base in the US in 2009, his first song in nearly two years, the "crazy feedback" helped persuade him that maybe there was a future in music after all.

It did mean the computer engineering had to take a back seat - but that turned out to be a very cool decision.

You can hear more from Meddy on This is Africa this Saturday, on BBC World Service radio and partner stations across Africa.

By Michelle Roberts

Health editor, BBC News online

Nigerian jailed for spending money given in error

Image caption: Adetunji Tunde Oluwasegun must also repay the money

A 45-year-old Nigerian man has been sentenced to two years in prison for spending 2m naira ($5,250; £3,835) that had been erroneously transferred into his account, the country's anti-corruption agency says.

The judge in the south-western city of Ilorin also ordered Adetunji Tunde Oluwasegun, who had pleaded guilty, to repay the sum to the woman whose money he had spent.

Frank-talking female airline boss shocks Tunisia

Rana Jawad

BBC North Africa correspondent, Tunis

Image caption: Olfa Hamdi took over at TunisAir earlier this month

The newly appointed head of Tunisia's state airline has been making waves because of her frank comments about the situation at TunisAir and her criticism of a union-organised sit-in.

Olfa Hamdi, a 35-year old businesswoman and engineer, said those participating were not TunisAir employees, were preventing others from working and were not helping the situation at the cash-strapped state carrier.

"When I took over TunisAir, I found planes that were grounded over $200 [£146], I found scared people, and people who couldn't take decisions, I found a painful situation… and you know, I've paid from my own pocket for catering to work and flights to take off," she said.

"I found men crying! I have been working for 10 days, 10 days… and then I'm met by the unions, who bring me people who are not the sons of TunisAir, for a sit-in in our operational centre, which carries a security risk."

The secretary-general of the union hit back in a local radio broadcast, saying those at the sit-in were contracted to TunisAir and had worked more than six years there but had had no work since the coronavirus pandemic.

Ms Hamdi said she sympathised, but her comments underlie the fact that TunisAir is facing bankruptcy and its state of affairs has worsened since the global pandemic.

Her tirade was videoed and has caused a stir online, with many supporting her courage for speaking out, but others questioning the manner in which she did it.

At one point she told a man, who could be heard but not seen in the video, to "shut up", when he tried to comment.

The mixed public reaction has also spurred debate about sexism, with some wondering if a man would have been met with the same criticism.

Mali to start Covid-19 vaccine rollout in April

Image caption: Vendors can be seen selling face masks in Bamako

Mali has announced it plans to buy more than 8.4 million doses of coronavirus vaccine and expects to start a vaccination campaign in April.

The West African nation - which has a population of about 18.5 million - has so far recorded 7,911 Covid-19 cases, including 320 deaths.

The government said the vaccines would cost more than $58m (£42m), which would be covered with financial assistance from the the Global Alliance for Vaccines and Immunisation (Gavi) and the World Bank.

More on coronavirus:

French arms firm 'must face SA corruption trial'

Image caption: Jacob Zuma's corruption trial is due to start next month

French arms supplier Thales will have to face charges in South Africa over allegedly corrupt payments made to former President Jacob Zuma, a court has ruled.

The judgement removes the last hurdle for national prosecutors to bring a case against Mr Zuma relating to a multi-billion-dollar arms deal in the 1990s.

His trial on six charges of corruption, including counts of fraud, racketeering and money-laundering is due to start next month.

The former president, who denies the allegations, is alleged to have sought bribes from Thales to support an extravagant lifestyle.

His financial adviser at the time was found guilty of soliciting those bribes in 2005, leading to Mr Zuma's dismissal as deputy president.

But the original charges against Mr Zuma were controversially dropped shortly before the 2009 elections which saw him become president.

He eventually resigned as president under political pressure in February 2018 in the face of numerous corruption allegations.

Judge Alsa Bezuidenhout said there was reasonable and probable cause to believe that Thales had "directly or indirectly or with common purpose, participated in the enterprise run by Mr Schabir Shaik through a pattern of racketeering activity", the Times Live website reports.

Thales South Africa, which denies the allegations, told the AFP news agency that it had "noted" the high court's decision and was "studying the judgement to consider its legal options".

By Blame Ekoue

BBC Sport Africa. Togo

The children 'tricked and shipped' back to Africa

Kim Chakanetsa

The Comb podcast

Copyright: Hannah Adelowo

Image caption: Hannah Adelowo ended up in Nigeria not New York

Hannah Adelowo was 11 years old and living in London when her parents told her she was going to leave the UK capital to go to school in New York.

"We have cousins in America and I have always had this view that I want to be in America I have always been so fascinated from watching TV. I just loved the idea of America".

Ms Adelowo says the night before she was due to leave she could not sleep, "I was so excited".

It was her first trip abroad and she was travelling with her father. It was only when she seated and ready for take-off that she heard the tannoy announce that the flight was going from London to Lagos.

Copyright: Hannah Adelowo

Image caption: Hannah Adelowo tells The Comb about the childhood betrayal

She had been "tricked and shipped" - a phenomenon that occurs within African communities living abroad where parents trick their kids into going back to their native countries for a variety of reasons.

In Ms Adelowo's case her parents later told her that her behaviour at school was sullying the family name and as a result she was sent back to Nigeria where she spent five years at a strict boarding school in Ogun State.

Listen to this week's The Comb podcast to hear about her experiences and those of Arif Sempala, who was tricked and shipped to Uganda for a different reason. His father tells us why.

Two million forced from homes in Sahel violence - UN

Image caption: Barsalogho, a small town in Burkina Faso, is hosting thousands of people who have fled their homes

The UN refugee agency says more than two million people have been displaced within their own countries by what it called the unrelenting violence in the Sahel region in Africa.

The UNHCR said this was the highest number ever, and warned that the communities hosting the refugees in Burkina Faso, Chad, Mali and Niger were at breaking point.

The four countries are among the least developed in the world.

The Sahel region is plagued by intercommunal violence and a series of conflicts involving Islamist groups.

The UNHCR said the situation was made worse by food insecurity, climate change, and the coronavirus pandemic.

Ethiopia drops Jawar Mohammed gun charges

Bekele Atoma Boru

BBC Horn of Africa

Image caption: Jawar Mohammed believes his trial is politically motivated

A court in Ethiopia has dropped six charges against prominent former media mogul Jawar Mohammed related to the possession of illegal firearms.

He was detained, along with several other people, last July following the ethnic unrest that swept the country after the killing of prominent ethnic Oromo singer Hachalu Hundessa.

Bekele Gerba and Dejene Tafa, both from the Oromo Federalist Congress party, are among leading opposition figures charged alongside Mr Jawar.

Judges said the charges being dropped did not fall under the country's law that prohibits possession of illegal firearms.

However the group still have to defend themselves against four other charges, including terrorism and telecom fraud.

Mr Jawar told the court that their trial was politically motivated and intended to bar him from running for office in the next election expected to be held in June.

He has faced terrorism charges before - when living in exile in the US.

This was related to his work with the Oromia Media Network (OMN), which he used to run, but the charges were dropped when reformist Prime Minister Abiy Ahmed came to power in April 2018.

The two were once allies, but on his return home he began criticising Mr Abiy for not having done enough to address the long-felt grievances of the Oromo people, which they both belong to.

You may also be interested in:

Mozambique jail escapees captured after eight months

Jose Tembe

BBC News, Maputo

The prison authorities in Mozambique say they have captured eight out of 15 inmates who escaped a prison in the central Zambezia province.

The National Prison Service Provincial Director in Zambezia, José dos Santos, said the eight were found within the province and that the operation to capture the remaining inmates was ongoing.

The prisoners, who had been serving different jail terms for different offences, escaped from the Ile district prison in May last year.

They broke a window of a female prison cell and escaped through it.

The incident had coincided with a visit by the Deputy Justice Minister Filimão Suaze to the province.

Lupita Nyong'o hits back in Kenya tourism role row

Hollywood actress Lupita Nyong'o has hit back at Kenya's tourism minister for saying she has been unreachable for the last five years.

Tourism Minister Najib Balala made the comment when defending his decision to name British model Naomi Campbell as the country's international tourism ambassador.

Critics had queried why the role had not been given to a prominent Kenyan like Oscar-winning Nyong'o.

Mr Balala maintained they had tried and failed to make contact with her.

But Nyong'o has posted a photo of herself laughing on Twitter with the message: "Me when I hear the Kenya Ministry of Tourism has been looking for me for five years."

It was accompanied by hashtags with the phrases: "I am right here baby" and "alternative facts".