BBC News Africa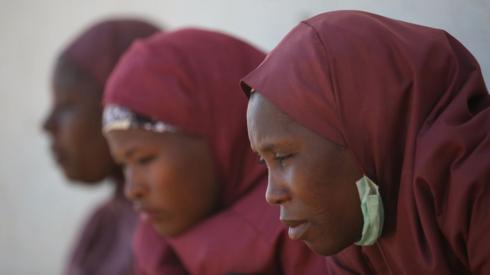 Top Stories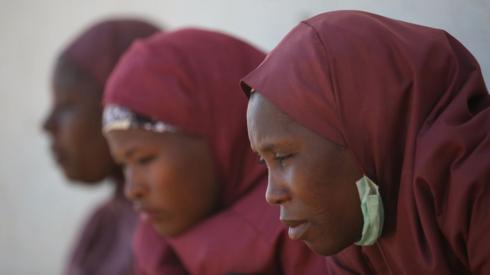 Featured Contents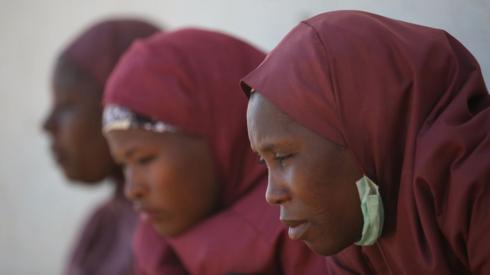 Latest Updates
By Ishaq Khalid

BBC News, Abuja

Arike Ogunbowale is a Nigerian American basketball player in the WNBA.

Grammy winning British-Nigerian director Meji Alabi has worked with Beyonce, Burna Boy and Wizkid.

By Kim Chakanetsa

The Comb podcast, BBC World Service

Soldiers blocking Tigray aid in Ethiopia - US

Will Ross

Africa editor, BBC World Service

Image caption: The conflict erupted in early November forcing 1.7 million people to flee their homes

The United States has condemned the blocking of aid by military forces operating in Ethiopia's northern Tigray region.

A statement from US Secretary of State Antony Blinken called on the governments of Eritrea and Ethiopia to ensure aid is allowed to reach the millions who need it.

According to the UN World Food Programme (WFP), 5.2 million people are in need of food assistance in Tigray.

There were many credible reports of armed forces attacking civilians including gender-based violence, Mr Blinken said.

The conduct of the Eritrean military and troops from the Amhara region had been particularly egregious, he added.

He repeated a call for Eritrean troops to leave the Tigray region.

On Friday the US expressed deep concern about increasing ethnic and political polarisation across Ethiopia.

Zimbabwe high court forces out chief justice

Image caption: President Emmerson Mnangagwa (L) wanted Luke Malaba (R) to stay in office for another five years

Zimbabwe's high court has ruled that the president's extension of the chief justice's term of office by five years is illegal.

A group of lawyers had challenged the move which followed a recent constitutional amendment passed by parliament that raised the retirement age of senior judges from 70 to 75.

The judges ruled that Luke Malaba, who turned 70 on Saturday, had ceased to be chief justice as any constitutional amendment needed to be put to a referendum.

Justice Malaba faced some criticism in 2018 for dismissing an opposition petition which had sought to annul the election of President Emmerson Mnangagwa - alleging the vote had been marred by "mammoth theft and fraud".

It was Zimbabwe's first election following the ousting the year before of long-time leader Robert Mugabe.

The recent constitutional amendments also allow Mr Mnangagwa to appoint senior judges without being vetted by parliament and remove the requirement for a running mate in presidential elections.

Ethiopia set to delay polls over 'logistical issues'

Will Ross

Africa editor, BBC World Service

Copyright: ETHIOPIA PM'S OFFICE

Image caption: Electoral chief Birtukan Mideksa, a former judge, said there were still issues with voter registration amongst other challenges

The head of Ethiopia's electoral board has said elections which were due to take place on 5 June will have to be postponed owing to logistical issues.

The board has yet to formalise the decision or set a new date - but it is likely to be a delay of several weeks.

Birtukan Mideksa said there were still challenges with voter registration, training of electoral staff and ballot papers.

The election was initially due to have taken place last year but was postponed because of coronavirus.

The vote will be a key test for Prime Minister Abiy Ahmed, who is facing increasing criticism because of the six-month conflict in the northern Tigray region and rising ethnic tensions in other parts of the country.

Caged girl rescued by police in Nigeria

Daniel Semeniworima

BBC Pidgin, Lagos

Copyright: Abubakar Auwal

Image caption: The rescue operation took place in Sokoto on Thursday

An emaciated 12-year-old girl who was kept locked in a cage for eight months by her guardians in Nigeria has been rescued by police.

Two people at the property in a suburb of the north-western city of Sokoto had been arrested during the operation on Thursday, police spokesperson Sanusi Abubakar, an assistant superintendent, said.

They had reportedly caged the girl and hardly fed her because they thought she was mentally ill.

"They kept the girl in a cage at their compound and starved her of food for eight months," Mr Abukabar said.

"When our men broke the door of the cage, the girl was too frail to walk because she was emaciated.

"We met her in a very horrible situation," he said about the sanitary conditions.

The girl had been taken to a specialist hospital for treatment and would then have been handed over to the agency that deals with human trafficking and other forms of enslavement, the police spokesperson said.

It is not clear how the police found out about her confinement, but usually such rescue operations follow a tip-off from neighbours.

There have been a spate of such operations over the last year - with people being rescued after being locked up for many years by their families.

It has shone a spotlight on both parental neglect and the lack of mental health provision in Africa's most populous nation.

There are less than 300 psychiatrists in a country with a population of around 200 million.

Ethiopia 'destroys Tigray rebels' coming from Sudan

BBC Monitoring

The world through its media

Image caption: Tigray was plunged into conflict in November - with reports of atrocities on all sides

Ethiopia's military says it has "destroyed" a group of about 320 rebels trying to enter the conflict-hit northern region of Tigray from neighbouring Sudan.

"Some of them died of thirst on the road, some were captured, and those who refused to surrender were destroyed by the army," Brig Gen Tesfaye Ayalew said in a briefing broadcast on state-owned TV.

The conflict in Tigray is in its seventh month - it erupted when Ethiopia's government launched an offensive to oust the region's then ruling party, the Tigray People's Liberation Front (TPLF).

The party had had a massive fallout with Prime Minister Abiy Ahmed over political changes to the country's ethnically based federal system - though the TPLF's capture of federal military bases in Tigray was the catalyst for the invasion.

Mr Abiy, a Nobel Peace Prize winner, declared that the conflict was over at the end of November, but fighting has continued.

Thousands of people have been killed and around 1.7 million have fled their homes, tens of thousands of whom have sought refuge in neighbouring Sudan.

According to Brig Gen Tesfaye, the fighters, who tried to enter Ethiopia via the Tigrayan town of Humera, had been making a bid to reach their party leaders.

Weapons, satellite telephones, radios and medicine were captured, which were intended for them, he said.

He also alleged the rebels carried a secret document detailing a military deal reached with some generals in Sudan, which has previously denied accusations that it is helping forces in Tigray.

Sudan's government has not commented on these recent allegations.

Khaerat and her schoolmates are continuing the tradition, art, and craft of Adire.

A Spotify first for Gyakie, Ghana's new sensation

Copyright: Sony Music Entertainment, West Africa LTD

Image caption: Gyakie's image has been up in lights in New York's Time Square.

Jackline Acheampong, better known as Gyakie, is a remarkably composed young woman.

The 20 year old has only been making music since 2019 and is still in university. Yet when we talk about her meteoric rise to stardom, she is calm and confident.

Maybe it is not so surprising, when you reflect that her father is Nana Acheampong, a member of Ghana's highlife royalty.

Gyakie's confidence and maturity, as well as her obvious talent, is evident even in her first song, Love is Sweet.

It's hard to stand out in Africa's crowded musical landscape, but somehow Gyakie's attractive, slightly husky, vocals cut through.

"After Love is Sweet was released, the feedback I got from people was like, nah, this is what you actually have to do," she tells me.

A couple of songs later and Gyakie released Forever. It has become massive.

The video got to more than five million views in less than a month, and Nigerian man of the moment Omah Ley was poised and ready to feature on the remix.

"He tweeted after the release that he had written his verse already. Probably he was expecting to be asked for the feature."

Ley isn't the only one to have recognised Gyakie's talent.

Nigerian Afrobeats star Wizkid made a special trip to watch her perform.

She has already been snapped up by Sony, and Spotify have invited her to be a part of their Spotify Equals project, aimed at bringing gender equity to the music industry.

She is the first African woman to have been signed up, and one of the perks of the deal is that her image has been up in lights in New York's famous Time Square.

Watch this space.

You can hear my conversation with Gyakie on This is Africa this weekend, on BBC World Service radio and partner stations across Africa and online

By Hazel Shearing

BBC News

Aicha, 17, was making the journey from Ivory Coast to Europe for the "chance of a better life".

Scroll down for this week's stories

We'll be back on Monday morning

That's all from the BBC Africa Live team for now - there will be an automated news feed until we're back on Monday morning.

Keep up-to-date with what's happening across the continent by listening to the Africa Today podcast, or checking the BBC News website.

A reminder of our wise words of the day:

Quote Message: As long as I don't have a donkey, I wouldn't quarrel with a hyena." from An Amharic proverb sent by Kaleb Bolssa in Ethiopia

Click here to send us your African proverbs.

And we leave you with one of our favourite shots from the last seven days - a boy leaping into the River Nile on a hot day in Egypt:

Executed Ethiopian teenager 'not a rebel' - father

Gelana Belay

BBC Afaan Oromoo

Image caption: Amanuel Wondimu's family say he was a deacon in the Orthodox Church

The father of a 17-year-old boy executed in the Ethiopian region of Oromia by the security forces has told the BBC his son was not a rebel.

Amanuel Wondimu was paraded through Dembi Dollo city in the western Oromia region on Tuesday.

The authorities said he was a member of the killing squad of the banned Oromo Liberation Army (OLA), which was recently designated as a terror group.

A video of the incident showed the teenager walking through the city's main road accompanied by dozens of officers, forced to say "I am 'Abba Torbe' [the Killing Squad] - take a lesson from me."

His father, Wendimu Kebede, says he learnt about the killing when security forces came to his home - and he went to find his son's body.

"As the mother of the boy was screaming, the security forces beat us so we went home without taking the body. We had seen him down on the ground with his hands tied together," he told the BBC.

He said his son was religious - a deacon in the Ethiopian Orthodox Church - and had no association with the OLA.

Ethiopia's Human Rights Commission (EHRC) has said it is "alarmed" by the public execution.

South Sudan soldiers killed in 'targeted attack'

Four South Sudanese soldiers from the protection unit of Central Equatoria State's governor are now known to have been killed when their convoy came under fire from unknown gunmen on the Yei road south of the capital, Juba.

"From the way it looks, it was a well-coordinated incident, targeting government officials," Paulino Lukudu Obede, state minister of information and communications told the BBC.

"The vehicle of the minister of local government was totally sprayed with bullets," he said.

No group has said it carried out the attack.

The Minister of Local Government Moro Isaac Genesio was not in his car at the time of Thursday's fatal attack.

He is part of a group which is not allied to either President Salva Kiir or his former arch-rival, Riek Machar, now first vice-president.

President Kiir and Mr Machar formed a unity government following a deal to end a bitter civil war in February last year. However, insecurity in South Sudan remains rife.

Over the past two months, more than 12 people - including four Ugandan truck drivers have been killed on the Juba-Yei road, one of the lifeline routes for the capital city.

On Wednesday a Ugandan female aid worker was shot dead when unknown armed men fired at a clearly marked humanitarian vehicle, which was part of a convoy of international NGOs and a government medical team that was traveling to a health facility in Budi County in Eastern Equatoria, an area that has seen several roadside ambushes this year.

In March, 20 people were killed when Eastern Equatoria State Governor Louis Lobong Lojore survived a road ambush by heavily armed youth from the Buya community who also attacked a military barracks.

Ethiopia still 'using aid as a weapon of war'

Mary Harper

Africa editor, BBC World Service

The European Union has condemned the use of humanitarian aid as a weapon of war in Ethiopia's northern region of Tigray.

The EU's foreign policy chief, Josep Borrell, said the military was continuing to block the delivery of assistance.

He said only about 12% of the three million people in need of emergency shelter had been reached since early May.

More than 90% of Tigray's population require urgent food aid.

The United States has expressed deep concern about increasing ethnic and political polarisation across Ethiopia.

Amazon's HQ in South Africa 'may face legal battle'

A plan by Amazon to build a nine-storey business and residential complex in the South African city of Cape Town may face legal problems, the AFP news agency reports.

The multimillion-dollar African headquarters is expected to be the size of about 10 football pitches, and is to be situated on ancestral land belonging to the Khoi San people that was also the site of a key colonial battlefield, AFP says.

"Our heritage will be completely wiped out," paramount chief Aran Goringhaicona told AFP. "There is so much spiritual significance to this place."

A neighbourhood group has now written to the developer about their intention to appeal the project in the courts.

Construction of the complex is due to start next month.

Chad's new military leader woos key ally Nigeria

Ishaq Khalid

BBC News, Abuja

Chad's new military leader has been in Nigeria for talks with President Muhammadu Buhari to shore up regional support for his regime.

Lt Gen Mahamat Idriss Déby Itno, 37, heads a military council after his father, President Idriss Déby, died of injuries sustained during clashes with rebels last month.

Chad is a key ally in the fight against Islamist groups in the Sahel region of Africa - in particular the Nigeria-based militants Boko Haram.

"Nigerians know and appreciate the role Chad played in helping us to combat terrorism, and we will continue the collaboration,'' Mr Buhari said in a statement after their meeting in Nigeria's capital, Abuja.

The Nigeria president, himself a former military ruler, offered his support to Lt Gen Déby in helping him return Chad to democratic rule, which the military council has said will happen within 18 months.