BBC News Africa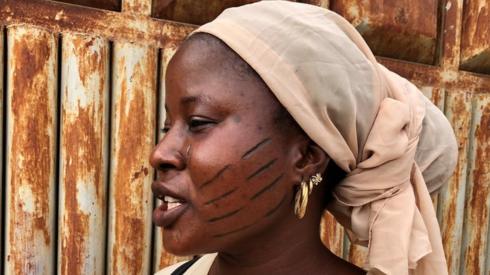 Top Stories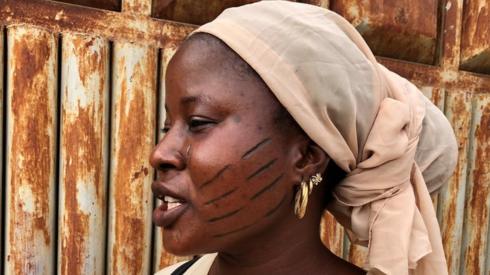 Featured Contents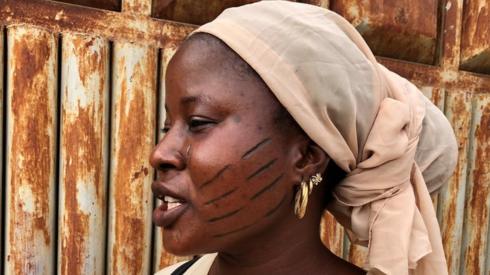 Latest Updates
By Lucy Williamson

Calais, France

By Nduka Orjinmo

BBC News, Abuja

Zimbabwe makes ivory stockpile sale plea

Image caption: Zimbabwe allowed photographers to take pictures of its ivory stockpile this week

Zimbabwe's government wants to sell some of its ivory and rhino horn stockpile - estimated to be around $600m (£480m) by the state-run Herald newspaper - to help fund its conservation efforts.

Environment Minister Mangaliso Ndlovu made the appeal ahead of a world conservation conference that is to be held in Panama in November.

He told the BBC that close to 65% of the world's elephant population was in the country which had a huge impact on human habits.

The Convention on Trade in Endangered Species (Cites) only permits the trade in elephants in exceptional circumstances.

"Conservation is very expensive," the minister told the BBC's Newsday programme.

He said that he did not want the issue to be politicised and that on two previous occasions that Cites had allowed ivory stockpile sales, the money had been ploughed back into protecting wildlife.

The Covid pandemic had also meant that tourism revenues - used for conservation - had plummeted over the last two years, he said.

Kwesi Arthur - the Akan rapper inspired by dreams

DJ Edu

Presenter of This Is Africa on BBC World Service

Image caption: Kwesi Arthur's recording career came as a result of unpaid school fees that prevented him from going to university

Kwesi Arthur is one of Ghana's most successful artists. This rapper, singer and songwriter rose to fame in 2017 with the hit song Grind Day, and from there he's gone on to win Hip Hop Song of the Year and Rapper of the Year at the Ghana Music Awards.

He is also just the second Ghanaian rapper to be nominated for the American Black Entertainment Television Awards after Sarkodie.

He has just dropped his first studio album Son of Jacob, a title he said came to him when contemplating his Akan culture.

Quote Message: I feel like I'm a son of Jacob because I'm an Akan. The Akans have similar cultural practices to the Israelites. We circumcise our male children on the eighth day and oral traditions kind of connect to the Israelites in the Bible."

He claims his story is similar to that of the Biblical character Joseph who was the son of Jacob.

Quote Message: Joseph was kind of sold out by his brothers and stuff, and he had to redeem himself through a dream. I get my stuff in dreams sometimes as well."

But Son of Jacob is not a religious album.

Quote Message: It's about life. It's about the stories of people around me. It's about our pain, our fears, our joy."

An example of this is the track Silver Spoon in which he sings about the loss of his grandmother. He reflects on the fact that they weren't born into riches but still fight to make the best out of their situation.

Quote Message: We are not letting loss hold us down and we'll keep going regardless, though we're not from silver spoons."

Kwesi Arthur had a close relationship with his grandmother whom he says loved people, and even took them in when they had nowhere to stay.

Quote Message: Though she was a woman I would say she was like the patriarch of our family. She decided to move from the village where she was born, to the city in search of a better life for her kids."

She moved to Tema, which the artist feels had a big impact on shaping who he is today.

Quote Message: Tema is a multi-cultural city and it has people from different backgrounds. We have Ewes in Tema; we have Hausa people in Tema; we have people from outside Ghana in Tema. Growing up in this environment you get to hear different kinds of music. That's why it's easy to run through genres, and I'm thankful."

Ironically Kwesi Arthur's introduction to a recording career came as a result of unpaid school fees which prevented him from going to university.

Quote Message: After completing senior high school, you have to wait for a while before getting your results here in Ghana. I applied to go to the University of Ghana but my results were blocked because my fees at my secondary school weren't paid."

So Kwesi Arthur went to talk to the owner of a local studio and offered to manage and clean the place in exchange for being taught how to record and produce. In his free time he used to record himself.In 2016, he met management from Ground Up Chale, a social media movement for young artists in West Africa, where he recorded his hit record Grind Day at their studios a year later.

He went on to release a remix of the song featuring Sarkodie and Medikal.

His style was influenced by the music of the Canadian rapper Drake.

Quote Message: His lyrics were so relatable to us. People usually brag with rap. It was usually about unrelatable stories to us. So I decided to talk from our perspective."

Son of Jacob has some big collaborations on it with the likes of Teni and Adekunle Gold from Nigeria, and British rapper M Huncho. He also features his brother Dayonthetrack, also a musician.

Quote Message: Working with my brother is always great. We grew up together, he knows me more than everyone. So it's always great to share a mic with someone you shared almost everything with growing up. And he's super talented as well."

Despite his success, Kwesi Arthur is humble about his achievements. He says he is most proud about bringing joy to his neighbourhood by doing a show there, and putting his sister through school.

Quote Message: If it wasn't for this music, I don't know where I'd have been."

To hear my full interview with Kwesi Arthur, listen to This is Africa this Saturday on BBC World Service radio (click on the link to listen online) and partner stations across Africa.

Tigray forces plan to free 4,000 prisoners of war

Kalkidan Yibeltal

BBC News, Addis Ababa

The forces in control of Ethiopia's northern Tigray region say they will free 4,208 prisoners of war, including 401 women – some of whom have recently given birth.

A statement from Tigray's External Affairs Office (TEAO) says the decision came after mediation efforts by African Union mediator and ex-Nigerian President Olusegun Obasanjo, who is trying to negotiate an end to the civil war now in its 19th month.

The vast majority of those to be released were captured during fighting that occurred outside the borders of Tigray and were recently recruited soldiers, the TEAO said.

A Tigray official told Voice of America radio that the prisoners would be driven to the borders of Tigray and handed over to the International Committee of the Red Cross (ICRC).

The ICRC's Ethiopia office has not responded to the BBC's requests for an interview. But Alyona Synenko, the ICRC's regional spokesperson for Africa, has told the BBC that the organisation is not involved in the process.

The TEAO also urged the Ethiopian government to free thousands of Tigrayans rounded up after the war started and who were "languishing in jails solely on account of their identity".

Thousands of people - if not tens of thousands - including civilians are believed to have been killed since the war started in November 2020.

There has been a de-escalation in fighting in recent months but there is no official cessation of hostilities.

Tigrayan forces say they have thousands of prisoners of war in their custody.

Sierra Leone finds three human cases of anthrax

Sierra Leone's health authorities have confirmed that three people have been infected with anthrax, a rare but deadly bacterial disease.

The three were being treated as outpatients in hospital and were in a stable condition, a statement said.

Anthrax is considered to be primarily a zoonotic disease, meaning that humans usually pick it up from infected animals. It is not an airborne illness like the flu.

Victims are usually people who work closely with animals.

On Sunday, the agriculture ministry confirmed an outbreak among animals in the north-west of the country, with more than 200 dying. It was the first such outbreak for three decades.

Anthrax can cause severe illness and be fatal for humans if not treated, but usually it does not spread easily.

Sierra Leone's Emergency Operation Centre is closely monitoring the situation and increasing public awareness. The World Health Organization has been notified.

Anthrax is caused by bacillus anthracis. It largely survives as spores that hide away in soil for years before entering an animal through a cut or wound.

Anthrax can be treated with antibiotics but treatment needs to start soon after infection.

Ethiopian general to remain in detention for 10 days

Kalkidan Yibeltal

BBC News, Addis Ababa

Image caption: Brigadier General Teferra Mamo led the Amhara Special Forces for about six months

A prominent Ethiopian general is to remain in police detention for another 10 days, his lawyer has told the BBC.

Brigadier General Teferra Mamo appeared before a court in the northern city of Bahir Dar on Friday - several days after his wife reported him missing.

She subsequently found out he had been arrested after leaving his home in the capital, Addis Ababa, and taken to Bahir Dar, the capital of the Amhara region.

His lawyer, Shegaw Alebel, told the BBC that police were investigating the general for trying to "dismantle constitutional order" - and the court had granted permission for him to remain in custody while they did so.

Gen Teferra was commander of the Amhara Special Forces, which are allied to the federal army in its fight against forces from the northern province of Tigray, for six months. He was fired in February and has since been critical of the government.

BBC Africa's Jameisha Prescod breaks down what we know about this rare disease.

Malawi Covid fund audit finds $4.7m missing

Peter Jegwa

Lilongwe, Malawi

Image caption: This is the second audit into money set aside in Malawi to tackle coronavirus

An audit into Covid spending in Malawi has found that around $4.7m (£3.7m) cannot be accounted for from $21m set aside to deal with the second phase of the pandemic.

This is on top of $881m from the first phase that a 2020 audit showed had been spent irregularly or was not accounted for.

After the first audit, President Lazarus Chakwera promised to crack down on the culprits and several officials were taken to court, though none of the cases have yet concluded.

The latest investigation - a 66-page report by the country's auditor general - lists the irregularities, which include undelivered medical supplies, allowances paid without attendance sheets and fuel acquired without official documentation.

It has been presented to the minister of finance for action.

Some non-governmental organisations (NGOs) say this second exposé shows that public systems for managing resources are broken, with no political will to hold people accountable.

"We lost many countrymen and women because funds that could have been used to buy basic equipment and essential drugs were abused; sadly we do not have a leadership that is showing enough concern to change things," said Sylvester Namiwa, who heads the Centre for Democracy and Economic Development Initiative (CDEDI).

Somali salaries safe thanks to IMF deal

Issa Abdull

BBC Africa business journalist

Image caption: Somalia's government relies on aid to pay soldiers' salaries

The International Monetary Fund (IMF) has agreed to continue funding a $400m (£320m) aid package to Somalia, vital for the government to pay the salaries of civil servants and the military.

The announcement follows last week's much-delayed presidential election.

For many months the country's leading politicians were involved in a bitter dispute which led to election delays and potentially dire consequences if the IMF funding had been switched off.

But with the new President Hassan Sheikh Mohamud now in office, the IMF has agreed to keep making the payments for the next three months.

That will give it time to consult with the new government, which needs to carry out economic reforms.

A three-year deal which was agreed in 2020 with the World Bank and the IMF should see Somalia's massive $5bn debt reduced to around $500m by next year.

Somalia's international partners have welcomed Sunday's election of President Mohamud, with many hoping it will draw a line under the long-running political crisis that has distracted the government from dealing with the Islamist militant threat and the drought.

The UN says more than three million Somalis are at risk of severe famine.

Nigerian airport investigating body found on runway

Nigeria's airport authorities are investigating after human remains were found on a runway at the main airport in the city of Lagos.

The unidentified person was discovered during an inspection in the early hours of Thursday morning, the Federal Airports Authority of Nigeria has said in a statement.

The runway was closed for about two-and-a-half hours to allow for the corpse to be removed, it said.

Image caption: One of the runways at Murtala Muhammed Airport was temporarily closed in the early hours of Thursday

By Oluwashina Okeleji

Sports Writer

By Nick Cavell

BBC Sport Africa

Kenyan climber bemoans Everest's crowded summit

Image caption: The former primary school teacher says fell in love with mountains as a teenager

Kenyan mountaineer James Kagambi wanted quiet contemplation when he achieved his dream last week of getting to the summit of Mount Everest, making history as part of the first all-black team to climb the world's highest peak.

But the 62-year-old retired school teacher admitted to BBC Focus on Africa radio's Veronique Edwards that it a bit of a disappointment:

Quote Message: When we got on top there were so many people, so you couldn't have your own space. The first thing I wanted to do was like to kneel down and pray. I couldn't find a place for that, but I still prayed as I was standing up.

Quote Message: Taking even a photograph, just yours, was hard. So you had to take a photograph where other people [were also] showing."

It is normal to see queues near the summit during the climbing season. It often depends on how suitable the climbing weather is.

Image caption: James Kagambi scaled the world's highest mountain as part of the Full Circle Everest team

Yet Mr Kagambi, an experienced climber who has also become the first black Kenyan to conquer the mountain, said it was not what he had expected:

Quote Message: "I was surprised by the number of people that were on top. Looking at all the other mountains I've gone to, I have always had time by myself just to sit and reflect, that was not to be on Mount Everest.

Quote Message: I was happy for everybody, it just happened that most people got up almost at the same time. I was still very happy that I summitted and the time I got there, 6am, was a good time because the sun had just come up so the photos came out right."

Speaking from Nepal's capital, Kathmandu, he admitted that scaling the mountain had not been easy, but his rigorous training - that included scaling Mount Kenya six times from January to April - had paid off.

Quote Message: I was very happy for how I had prepared because there was no one time I felt like I have used my muscles I cannot move anymore. I feel like I had prepared myself adequately and even more than I needed."

Read more on this topic:

Gabon plea to save forests to halt climate change

BBC World Service

David Bamford, Newsroom

Image caption: Almost 90% of Gabon is covered by tropical woodland

Gabon has called on developed nations to pay for the upkeep of the central African country's mangroves and forests that are helping to absorb the world's excess carbon.

Gabon's Minister for Forests, Seas and Environment, Lee White, said that failing to conserve the dense rainforest of the Congo Basin would mean the world has lost the fight against climate change.

Gabon is one of the most carbon-positive countries in the world, and says it wants to further limit the impact of its extractive industries, including oil and logging.

Almost 90% of Gabon is covered by tropical woodland that is home to endangered species including gorillas, elephants and chimpanzees; its coastline has numerous hump-backed whales.

Somali firefighters battle market blaze for six hours

Firefighters in Somalia's capital, Mogadishu, battled for about six hours to put out a fire that engulfed a market in the city overnight.

Banadir Market is one of the biggest shopping areas in the city centre and is close to the mayor's office.

The fire started in the early hours of Thursday evening and was not extinguished until after midnight.

No-one was killed in the blaze, believed to have been caused by an electrical fault.

Prime Minister Mohamed Hussein Roble expressed his sympathy on Facebook to the traders who have lost their property, and posted photos from the scene:

Last month, a similar inferno reduced the main market in the capital of the breakaway Somaliland state to ashes.

Property worth millions of dollars was reportedly destroyed in the Hargeisa fire.

Museveni and Odinga 'walk down memory lane'

Patricia Oyella

BBC News, Kampala

Uganda's President Yoweri Museveni says his talks with Kenyan presidential candidate Raila Odinga at State House in Entebbe touched on issues concerning the two neighbours.

Mr Odinga, considered one of the front-runners in the 9 August presidential elections, paid the courtesy call on Thursday evening.

In a tweet about the meeting, Mr Odinga said: "We walked down memory lane to discuss the shared history of our countries aimed at forging stronger ties moving into the future."

Mr Odinga has been touring the region - earlier on Thursday he attended the opening in South Sudan of the Freedom Bridge over the River Nile with President Salva Kiir.

The structure is expected to improve trade as it will now be easier to transport goods over the river.

A record 55 presidential candidates have been cleared to contest in Kenya's election.

Mr Odinga is expected to face a stiff challenge from Deputy President William Ruto.

The stability of Kenya matters in the region as many imports for landlocked East African nations come via Kenyan ports.

The violence that erupted after Kenya's 2007 election had economic repercussions for neighbouring countries.