BBC News Africa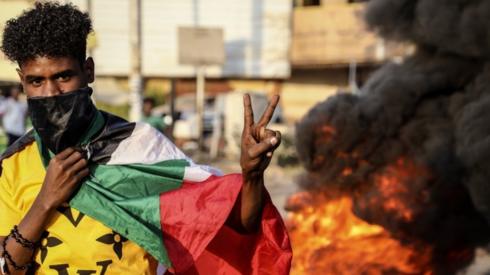 Top Stories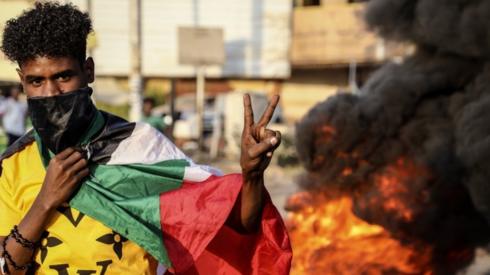 Featured Contents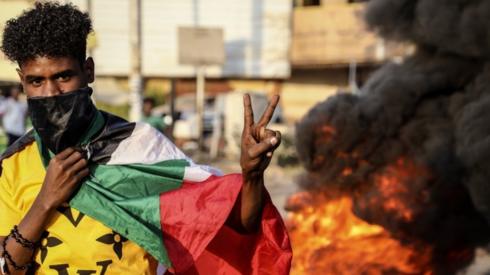 Latest Updates
By Mayeni Jones

Nigeria correspondent, BBC News

Political solution needed to end Tigray crisis - ICRC president

Kalkidan Yibeltal

BBC News, Addis Ababa

The head of the International Red Cross (ICRC) has called for an urgent political solution to bring to an end the war in Ethiopia's northern region on Tigray, as heavy fighting continues to be reported near the strategic city of Dessie.

Peter Maurer told the BBC in an interview that the crisis, which is nearing its one year mark, is worsening and the needs are bigger everyday.

"At the present moment we don't see the light at the end of the tunnel. The message to fighting parties in a conflict is always the same. The earlier we find political solutions to bring us out of the conflict, the better it is," Mr Maurer said.

He added: "Because let's not fool ourselves, even if the conflict stops tomorrow, we'll still have hundred of thousands of people displaced and [with] enormous needs,"

Renewed fighting particularly in rebel held Amhara areas has meant that the number of people in need of aid could rise significantly and efforts to reach them could be impaired.

Thousands have been displaced this month due to the ongoing fighting near the city of Dessie.

Tunisia shuts down TV station critical of president

The Tunisian media regulator has shut down Nesma TV and religious station Quran radio for failing to provide a full broadcasting licence.

The two stations are known to be critical of President Kais Saied after his decision to suspend parliament in July.

Nesma TV is owned by former presidential candidate and media mogul Nabil Karoui who has been jailed in Algeria after fleeing Tunisia.

Meanwhile Quran radio is owned by opposition MP Said Jaziri.

Earlier this month the authorities shut down Zitouna TV which is known to be close to Enahdha - an influential political party which is openly critical of Mr Saied.

Zitouna's TV host, Amer Ayad, had also been arrested and jailed for reading a poem about dictators on air.

Coup threatens Sudan's economic recovery - analysis

Anne Soy

BBC News, Nairobi

Sudan's economy has long been in dire straits, and ordinary people are likely to experience more pain.

Shortages of bread and skyrocketing prices of basic commodities led to mass protests, and the overthrow of Omar al-Bashir in 2019.

Under his rule, Sudan became a pariah in the West.

The civilian-led government which took office after he was ousted sought to rebuild international relations to secure funding.

Much of that work is being lost now, threatening to derail Sudan's economic recovery.

The Word Bank's announcement to freeze cash to Sudan after the coup follows the US's decision to suspend $700m (£510m) in emergency aid.

The European Union has also said it is considering similar measures.

There have been suggestions that the coup leaders have the support of some Arab League states.

But their room to manoeuvre is getting smaller as international pressure grows.

The US has said it is in talks with Gulf states about the situation in Sudan, while the African Union's decision to suspend its membership increases the isolation of the generals.

Suspected militants attack Mozambique village - reports

Jose Tembe

BBC News, Maputo

A group of more than 10 men suspected to be Islamic State militants killed four villagers in the restive northern province of Cabo Delgado, according to local media.

The victims were reportedly ambushed on Sunday as they were working in their fields. Some managed to escape.

Most jihadist bases in Cabo Delgado have been dismantled by Mozambican, Rwandan and Southern African Development Community (SADC) forces operating in the region, but the insurgents are now reportedly moving in smaller groups.

The militants began attacking villages and towns in 2017, but the recent government-led military offensive has reassured thousands of people who had fled their homes to return.

More on this topic:

Nigerian state adds Saturday as new school day

Jessica Nwankwo

BBC Igbo, Lagos

Copyright: AFP via Getty Images

The Anambra state government in south-eastern Nigeria has added Saturday as an extra school day for students.

It comes as the region is confronting a weekly Monday sit-at-home order instituted by the separatist group, the Indigenous People of Biafra (Ipob) to protest against the arrest of its leader Nnamdi Kanu.

This sit-at-home order has been plagued by violence, disruption in travel and education and economic losses each week.

The security and welfare of students and teachers is a priority, the state commissioner for information told BBC Igbo.

"We do not want Anambra state to lose its current competitive edge in education," Don Adinuba added.

Parents have criticized the change of school days accusing the state government of being scared and unable to tackle security issues.

The commissioner however insists that the policy is a win-win.

Drought-hit Madagascar needs urgent aid - Amnesty

Image caption: Th drought is the worst in decades

Amnesty International has urged the international community to step up and provide humanitarian relief to people affected by a devastating drought in Madagascar.

It said a million people are on "the brink of famine".

"The international community must immediately provide the people in Madagascar affected by the drought with increased humanitarian relief and additional funding for the losses and damages suffered," said Agnes Callamard, Amnesty's secretary general.

The organisation said the drought is the worst in four decades, adding that there should be urgent action against climate change.

Cameroon postpones vaccination campaign

Copyright: Andalou Agency

Cameroon has postponed the rollout of its third Covid-19 vaccination campaign which had been scheduled to run from Wednesday until 31 October.

The campaign will now begin on 17 November, Dr Manaouda Malachie, the minister of public health has announced.

The authorities hope to administer 400,000 doses of vaccines.

Many Cameroonians are still reluctant to take up vaccinations, preferring to use traditional drugs.

Last week the country's teachers' unions wrote to President Paul Biya threatening to strike if vaccination was to be made mandatory.

Only 3% of Cameroonians have received a first dose and 1.1% are fully vaccinated, according to Dr Malachie.

Breaking

African Union suspends Sudan following coup

The Newsroom

BBC World Service

The African Union has suspended Sudan from all of its activities until the civilian-led transitional authority is restored.

It said Monday's coup was unconstitutional.

Demonstrations against the military takeover are continuing for a third day in the capital Khartoum.

Trade unions representing doctors and oil workers say they are joining the protests.

Earlier the US Secretary of State, Antony Blinken, spoke on the phone to the deposed prime minister, following his return home.

Abdalla Hamdok was arrested during the coup.

Mr Blinken again urged the armed forces to free civilian leaders.

EU diplomats seek to meet Sudan's deposed PM

Copyright: AFP via Getty Images

European Union diplomats in Sudan want to meet deposed Prime Minister Abdalla Hamdok, whom they recognise as the "constitutional leader of the transitional government".

Mr Hamdok returned to his home with his wife on Tuesday evening, a day after the military detained him and some cabinet ministers following a coup.

He is said to be under heavy security in his home in the capital, Khartoum, according to news agencies.

In a statement, the EU said "it is paramount for the ambassadors based in Khartoum to be able to communicate with the prime minister".

It also called for the release of all political detainees and unfettered humanitarian access throughout the country.

Man in Nigeria who put himself up for sale arrested

Mansur Abubakar

BBC Pidgin, Kano

The Islamic police in Kano state known as Hisbah have arrested 26-year-old Aliyu Na Idris who was trending on social media last weekend for putting himself up for sale due to "poverty".

Hisbah Commander Harun Ibn Sina confirmed the arrest to the BBC, adding that Aliyu Na Idris' actions were forbidden.

"Yes we arrested him on Tuesday and he spent the night with us, what he did is forbidden in Islam, you can't try to sell yourself no matter your condition or situation."

The arrested tailor, who had been speaking to local journalists before his arrest, said he was in a huge financial mess, hence his decision to put a 20 million naira ($49,000; £35,000) price tag on his person promising to wholeheartedly serve his buyer.

"The decision to sell myself was due to poverty, I plan to give my parents 10 million naira ($24,000; £18,000) when I eventually get a buyer, pay five million naira ($12,000; £9,000) as tax to the government, give two million naira ($5,000; £4,000) to anyone who helped me get a buyer and keep the remaining for daily upkeep," Aliyu told journalists in Kano before his arrest.

Two Sudan trade unions to take action over coup

The Newsroom

BBC World Service

Two Sudanese trade unions say they will take action against the military coup that took place on Monday.

The workers at the state petroleum company Sudapet are joining the civil disobedience movement, while a doctors' union says it will enter a general strike.

Demonstrations demanding civilian rule are meanwhile continuing in the capital Khartoum.

Earlier the US Secretary of State, Antony Blinken, spoke on the phone to Abdalla Hamdok, the deposed prime minister, following his return home.

Mr Hamdok was arrested and detained during the coup.

Mr Blinken urged the armed forces to free all the civilian leaders it rounded up.

Floods in Benin kill dozens of people - IFRC

Dozens of people have died in the past few weeks in Benin from flood related incidents, according to the International Federation of the Red Cross (IFRC).

It says in a situation report that about half of the country has been affected by the heavy rains.

Homes, schools and other infrastructure including bridges have been damaged or destroyed by the floods, with rains intensifying in the past two weeks.

Significant agricultural and livestock losses have also been recorded because of the floods.

The IFRC says that the situation could get worse, as water from the Nagbeto hydroelectric dam on the Mono River, which runs near the border with Togo, is likely to be released "in the coming days".

More rains are forecast until the end of next month.

Mozambique locals find decapitated bodies - sources

Jose Tembe

BBC News, Maputo

Locals in Mozambique's province of Cabo Delgado found decapitated bodies of seven people on Monday, including a three year old child, according to local security sources.

The first two victims were killed in the village of Lumumua when they were looking for water, according to residents.

They said the others were killed in Pankoma and Nagulue.

All are suspected to have been victims of jihadists in the region, who have been losing ground to military forces since July.

Cabo Delgado is rich in natural gas but has been terrorised since 2017 by armed insurgents, with some attacks claimed by the extremist group Islamic State.

DR Congo election chief sworn in amid nomination row

Emery Makumeno

BBC News, Kinshasa

Image caption: Denis Kadima (R) with his team were sworn in at the constitutional court

The head of the electoral commission in the Democratic Republic of Congo has been sworn in amid controversy over his nomination.

Denis Kadima takes over as president of the Independent National Electoral Commission (CENI), with the heavy task of organising the next elections by 2023.

His appointment has not been an unanimous decision, with religious groups - who are supposed to nominate CENI members by consensus – disagreeing.

Six out of eight religious groups voted for Mr Kadima – with the Catholic church and the largest Protestant group, the ECC, opposing it on grounds that the nomination process was irregular.

Their argument is supported by opposition MPs who did not endorse him in parliament.

The DR Congo parliament approved Mr Kadima's nomination on 16 October despite the lack of consensus by the religious groups.

Last weekend, President Félix Tshisekedi confirmed the appointment of Mr Kadima and 12 members of the commission, despite the dispute.

Three members expected to represent the opposition have not yet been appointed but Mr Tshisekedi said he was optimistic that they would join the team.

Members of the electoral body must come from the parties represented in the national assembly and from the civil society, according to the law.

Anglican leader 'concerned' by Ghana anti-gay bill

The Archbishop of Canterbury, the symbolic head of the Anglicans worldwide, has said he is "gravely concerned" by a proposed new law in Ghana, which would impose harsh penalties on the LGBT community.

The bill is being debated in parliament, with a vote expected in a few days.

It's supported by the Anglican Church of Ghana - despite an agreement by all churches that they would not support discriminatory legislation.

The bill seeks to increase jail terms to up to a decade and force some to undergo "conversion therapy", where attempts are made to change people's sexuality.

Cross-dressing and public displays of same-sex affection would be punishable by fines or detention.