BBC News Africa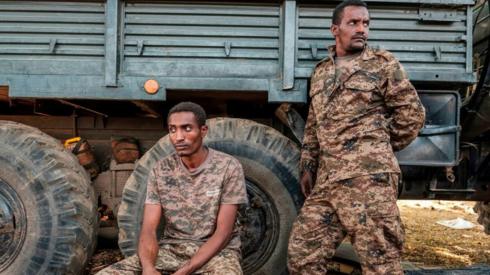 Top Stories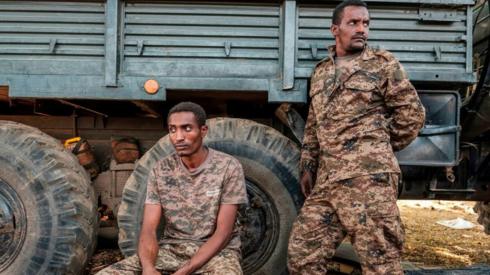 Featured Contents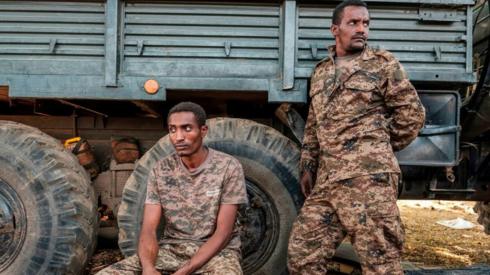 Latest Updates
BBC correspondents across the east Africa region explain the impact for Ethiopia and its neighbours.

By Anne Soy

Senior Africa correspondent

By Ben Sutherland

BBC Sport Africa

By Callum Matthews

BBC Sport

Scroll down for Friday's stories

We'll be back on Monday

That's all for now from the BBC Africa Live team - we leave you with an automated feed until Monday morning.

In the meantime you can visit the BBC Africa news page, and listen to our Africa Today podcast for updates.

A reminder of Friday's wise words:

Quote Message: Bits of food you pick from between your teeth with a stick cannot fill your belly." from An Igbo proverb sent by Nehemiak Ukonu in Mubi, Nigeria.

Click here to send us your African proverbs.

And we leave you with a photo of pilgrims in Mali - one of our favourites from the past week:

An 11-year-old Ethiopian girl describes spending the night outside after fleeing fighting in Tigray.

'You have to be the voice of the voiceless' - A Pass

Copyright: Courtesy of the artist

A couple of weeks ago, I was talking to Nigerian musicians who were using their platforms and fanbases to draw the world's attention to the #EndSARS protest movement. This week I've been talking to Ugandan reggae and dancehall artist A Pass, who's been speaking out about recent events in his country.

Presidential candidate Bobi Wine, himself a musician, was arrested, accused of breaching Covid-19 rules, and, in violence that followed between protesters and the security forces at least 28 people were killed.

Quote Message: Some of the police guys and army guys are shooting and killing Ugandans and that's really crazy and that's why we are ranting and having all these things going on on social media."

A Pass feels passionately that musicians like himself have an obligation to use their voices against injustice:

Quote Message: What do you expect an artist to do? You being known is amazing, but you can't be known and not speak up for the majority. Remember that the people made you who you are, so it's only right to have a social responsibility. We cannot be silent when we see people being killed. You have to be the voice of the voiceless."

A Pass gives short shift to those artists who might be afraid of the consequences for themselves:

Quote Message: I should not worry about my life and what will happen to me if I say what I say. It hurts when you are doing a lot and you know other people are just keeping quiet. Why do you have so much energy to post when you are performing but you don't have energy when people are killed in the streets to say anything? What has the government done to me? I have been vocal since 2014.

Quote Message: OK you could see Bobi Wine being put in such a position but they're not putting him in such a position because he's an artist, they're putting him in that position because he's a presidential candidate. You shouldn't keep your voice to yourself when you see other people dying in the streets. You cannot be a coward to that level."

The full interview will be broadcast on This Is Africa this Saturday, on BBC World Service radio, and partner stations across Africa.

Breaking

Bomb kills seven in Somali capital

Seven people have been killed and 10 others have been injured in a bomb blast in Somalia's capital, Mogadishu.

The BBC's Bella Sheegow says the explosion happened in a popular ice-cream parlour and bakery near the airport.

Uganda sees biggest increase in coffee exports in decades

Patience Atuhaire

BBC News, Kampala

Uganda's earnings from coffee exports are the highest they've been in 30 years.

It accounts for about 17% of the country's foreign income, and more than 70% of households grow coffee, mostly on small plots.

But in the 1990s, the sector was nearly destroyed by low global market prices coupled with disease and neglect.

Uganda's robusta coffee crop was nearly wiped out by coffee wilt disease, and it has taken years of scientific research to revive it.

By 2017, scientists had developed seven high-yielding, wilt-resistant and drought-tolerant varieties of robusta, which were distributed to farmers.

Almost all coffee in Uganda, except in a few up-and-coming larger farms, is grown by smallholders. The government has been on an intense production campaign since 2014, giving out over 700 million seedlings to farmers, and more than doubling the acreage under coffee.

Uganda Coffee Development Authority Managing Director Emmanuel Iyamuremye says consumers now want to know the origin of their coffee.

The authority has a coffee-cupping laboratory in Kampala where scientists make sure that coffee from every region is identifiable by its taste and beans.

Through the tasting and branding, coffee consumers will soon be able to trace a cup of coffee right down to its farm of origin.

South African court exonerates 'sunflower murder' pair

Image caption: Pieter Doorewaard (L) and Philip Schutte in 2019

Two white South African farmers convicted of murdering a black teenager who they accused of stealing sunflowers worth $5 (£3) have had their sentences overturned and are now free.

Matlhomola Mosweu's death in 2017, in Coligny, North West Province, triggered protests and outrage.

Pieter Doorewaard and Philip Schutte were later sentenced to 18 years and 23 years respectively.

A court had ruled in 2019 that the 16-year-old's neck was broken and he was pushed out of a moving vehicle driven by the pair.

But Mr Doorewaard and Mr Schutte denied murder, saying the boy fell out while they were taking him to the police station.

On Friday, the Supreme Court of Appeal found the pair not guilty, and overturned their convictions and sentences.

Its judges said the evidence was contradictory and the prosecution "did not prove its case beyond reasonable doubt".

More on this topic:

Anxious relatives watch Zimbabwe mine rescue operation

BBC Focus on Africa radio

Rescue workers have been at the scene of a goldmine accident in north-east Zimbabwe for a second day as they try to reach the miners who are believed to be trapped after a shaft collapsed.

The BBC's Shingai Nyoka, who spent the day at the rescue site in Bindura, about 70km north-east of the capital, Harare, said she witnessed a tragic scene as hundreds of people gathered, including relatives of those who are thought to be underground, waiting for news.

She told BBC Focus on Africa that they were frustrated with the pace of the operation as the equipment to pump water out of the shaft broke down several times.

It is thought that six people have emerged alive, but it is not clear how many are still trapped – Shingai said it could be at least a dozen miners.

Informal mining makes up a large proportion of Zimbabwe's mining sector and the people who are now stuck underground were working without permits. As a result they would have gone into the mine without proper equipment or safety measures.

Prison sentence for politician who lied about passports

Chris Ewokor

BBC News, Abuja

A court in Nigeria's capital Abuja has sentenced a member of parliament to one month in prison for lying under oath about his citizenship while running for office last year.

Prosecution documents showed that Victor Mela, who was subsequently elected to Nigeria's House of Representatives, holds British and Canadian passports.

But while filling out administrative forms under affidavit ahead of the elections, he denied having foreign citizenship.

He has been given the option of paying a fine instead of going to jail.

Despite his conviction, he keeps his parliamentary seat. Though a group of individuals plan to take him to court again to seek his removal.

You may also be interested in:

Hunger crisis hits 1.5 million people in Madagascar

The UN's food agency says a three-year drought in southern Madagascar has pushed 1.5 million people into crisis.

The WFP said the number of people in need of assistance had tripled in the past few months.

In the worst-hit area of Amboasary, three-quarters of children have dropped out of school to help their parents look for food.

Some people are exchanging essential household items, such as cooking utensils, for food.

By Souhail Khmira

Football Writer, Tunisia

Rising quality and demand boost Kenyan coffee

Russell Padmore

Business correspondent, BBC News

Kenya's coffee traders are expecting prices for the commodity to remain buoyant and demand for the beans to stay strong ahead of Christmas.

It comes amid predictions of a possible reduction in next year's crop in Brazil, the world's biggest coffee exporter.

The Nairobi Coffee Exchange reports 50kg bags sold for $259 (£194) each during its latest sale, $10 more than the previous auction.

The increased price is being put down to the high quality of beans on sale, but also to increased demand from traders who are betting on rising sales for Christmas.

African coffee traders are also watching the output from Brazil, as the supplies from that country always influence global prices of the commodity.

Kenya grows mainly Arabica coffee, which puts its plantations in competition with Brazilian farmers, who are expected to follow this year's record crop with another good season, but with output steadying and not a repeat of the big surge of last year.

Kenyan farmers also face regional competition from coffee plantations in Ethiopia and Uganda.

In recent years the country's coffee farming sector has been trying to recover from years of mismanagement.

The government in Nairobi has launched a plan to revitalise the industry.