BBC News Africa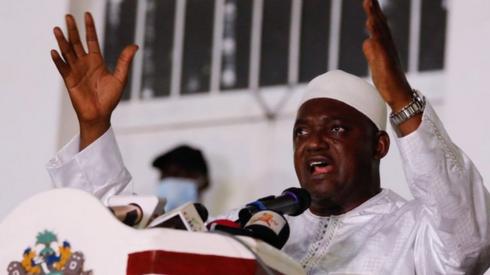 Top Stories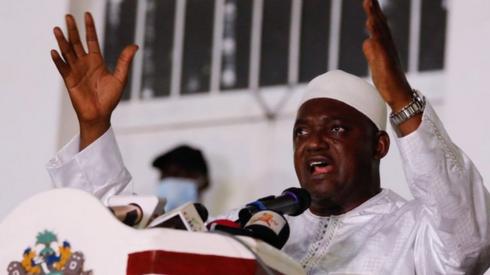 Featured Contents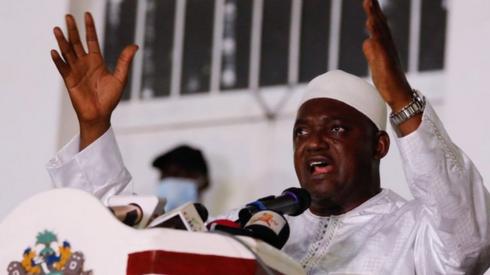 Latest Updates
By Patience Atuhaire

BBC News, Kampala

By Paul Melly

Africa analyst

Rape survivor Sgt Catherine Tladi has secured several convictions for rape in South Africa's courts.

By Patience Atuhaire

BBC News, Kampala

DR Congo mining boss sacked

Will Ross

Africa editor, BBC World Service

Image caption: Mr Yuma had run Congo's state-owned mining company

The President of the Democratic Republic of Congo, Felix Tshisekedi, has sacked the head of the state-owned mining company.

Albert Yuma, had been at the helm of Gecamines for more than a decade.

A close ally of former president, Joseph Kabila, Mr Yuma strongly denied allegations that he was involved in multi million dollar corruption scandals.

He described himself as a patriotic reformer of the industry.

President Tshisekedi says cleaning up the mining sector is a key priority and he had been under international pressure to remove Mr Yuma.

As the world's biggest supplier of cobalt, Congo stands to gain massively from the global switch to electric vehicles.

But activists say miners are routinely exploited and it's clear the Congolese population has not benefited much from the vast mineral wealth.

Rights groups have long complained that the mining sector is riddled with corruption and human right abuses.

By Rachel Schraer & Jake Horton

BBC Reality Check

We will not stop - Ethiopian military commander

Haymanot Bejiga

BBC News Amharic

A top commander in Ethiopia's army says no limits have been placed on where federal troops will take their fight in the ongoing civil war, only vowing that "we will not stop".

"War is full of uncertainties and one cannot be certain about everything. However, we will not stop," Lt-Gen Bacha Debele told the BBC.

"I cannot say we will pause once we reach Mekelle [the Tigray regional capital] or other places, rather we will recapture areas at the hands of Woyane [the TPLF]. We will follow and get rid of them. I cannot say we outlined to reach some specific areas at the moment."

Lt-Gen Bacha rejected a TPLF rebel statement, in which it said it had made a strategic withdrawal from areas that had been captured by federal forces.

"They are ashamed to say that they have lost," he said. "They want to please their masters who sent them," he added, claiming the rebels were working for "big Westerners''.

Lt-Gen Bacha also told the BBC that the presence on the frontline of Prime Minister Abiy Ahmed had fuelled morale in the army.

Asked on his position about efforts to bring peace to Ethiopia and end its year-long war, he told the BBC it was "not my business - my job is to fight. If I am told that negotiations have begun and to stop fighting, then I will stop."

#JusticeForSylvester trends in Nigeria after boy's death

Moseph Ekine

BBC News Pidgin

Copyright: Twitter/ Perrie

The hashtag #JusticeForSylvester has been trending on Twitter in Nigeria after the death of a 12-year-old boy in Lagos called Sylvester Oromoni.

In an interview with BBC Pidgin, his father said that Sylvester was beaten up after refusing to join a so-called "cult group", echoing claims made by the boy's cousin on Twitter.

The school, Dowen College, in the Lekki area of Lagos, had said that Sylvester died as a result of injuries sustained while playing football, but his father told the BBC he disputes that account.

The cousin's Twitter feed alleged that five boys had accosted Sylvester, locking him in his hostel and giving him a chemical to drink – none of which has been so far corroborated by the police, who say they're still investigating.

In a statement quoted by Nigerian news sites, the school said their "preliminary investigation showed there was no fighting, bullying or any form of attack on the boy".

BBC Pidgin say the hashtag has also triggered a response from Lagos state government, which has now ordered the immediate closure of the school while the investigation is ongoing.

The Gambia prepares for first post-Jammeh election

Farah Yussuf

BBC Monitoring

Gambian voters will go to the polls on Saturday for a high-stakes presidential election - the first since the departure of former ruler Yahya Jammeh, who seized power in a 1994 coup.

Mr Jammeh was defeated in 2016 by current President Adama Barrow, who is seeking re-election.

Campaigns formally began on 9 November and ended on Thursday, with the six candidates in the race for the top seat pledging to work for a peaceful vote.

The election is seen as a litmus test for the West African nation's democratic transition.

Over 900,000 Gambians are eligible to vote in Saturday's election using marbles.

President Barrow last week received a long-delayed government report on alleged abuses under Mr Jammeh's 22-year rule.

He has promised to ensure justice for victims of human rights abuses.

The report sets the scene for a showdown between President Barrow and ex-President Jammeh, who have already abandoned a controversial pre-election deal their parties announced in September.

Mr Jammeh fled into exile in Equatorial Guinea following his shock defeat.

Read more:

Zlatan - the Zanku master

DJ Edu

Presenter of This Is Africa on BBC World Service

If there is a lesson to be learned from Nigerian rapper Zlatan, it is that you should never give up on your dreams, even if it takes a while to achieve them.

From humble beginnings, he grew up in Ilorin, in Kwara state, where his parents were both pastors. "I used to play drums in the church, so I kind of understood rhythm," he tells me.

After graduating from secondary school he failed the entrance exam to take him on to further study, but he set to work and passed the following year.

The only trouble was that there was a deadline looming and school fees had to be paid in just a few days - or else he'd be refused admission.

Although the fees were less than £200 ($265), Zlatan remembers that this was a huge amount for his family to find in such a short space of time. "There was nothing at home" he recalls. "My Dad was not working."

Zlatan's father had an old broken down Mercedes Benz that sat outside their house.

"The only thing my Dad knows how to do well is to pray. He prayed, and a couple of days before the fees were due, this person - we don't know if this person was a ghost, a Ninja or a human being - he just came from nowhere and said he wanted to buy the car without testing or starting it. He wanted to pay a deposit."

The money went straight to paying Zlatan's school fees.

While studying for a diploma in business administration, a friend put him forward for the 2014 edition of the "One Mic Campus Tour" music competition, which he won. The prize was a brand-new car.

From then on everything changed.

People wanted to know more about Zlatan and his music. His parents too became more supportive of his musical ambitions.

He began following established artist Olamide on social media, messaging him regularly in order to create some familiarity: "I just said some crazy words to gain his attention." One day Olamide called him, and made his first breakthrough record "My Body" with him, along with a video.

Zlatan built on this success, with further collaborations with Chinko Ekun and Lil Kesh on the single "Able God". Then came the hit song "Zanku" which was accompanied by the popular Zanku dance.

"There were all kinds of dances going around at the time. The Ghanaians had Azonto, and I said to myself that if I ever get recognized by people, I want to invent my own dance."

Further collaborations with big stars such as Davido and Burna Boy only added to his reputation, and in January 2020 Zlatan launched his own record label - Zanku Records. He says it's a dream come true to be able to promote other artists, and his new album "Rosan" (The Journey) has just been released.

His journey continues.

You can hear DJ Edu's conversation with Zlatan this weekend on This Is Africa on BBC World Service radio and partner stations across Africa, and online here: bbcworldservice.com/thisisafrica

Kenyan man agrees to talks on upkeep row with father

A Kenyan man has agreed to hold talks with his father who had moved to court to demand 20% of his salary as monthly upkeep.

Washington Chepkombe, 48, was sued last month by his father who accused him of abandoning the family after landing a job in the capital, Nairobi.

In Kenya, young professionals are often expected to support their families financially.

In court papers, the father, Gideon Kisira Cherowo, 73, said he sold his land and used most of his resources to pay for his son's education up to university level, expecting help from him in return.

But the second-born son had not visited home for the last 17 years and the family had asked for his help in vain since 2008.

He said his son is employed at the Kenya Airports Authority (KAA) and has a good salary.

On Friday, the father told the BBC that a family meeting has been scheduled for Monday for talks after the local Daily Nation newspaper ran a story about the case.

Mr Cherowo said they wish to deal with the matter as a family and will no longer give media interviews.

95% of Cape Verde has access to the electricity but a third of the population still relies on firewood and charcoal for cooking.

Ramaphosa made Ivory Coast traditional chief

South African President Cyril Ramaphosa has been honoured with the status of a traditional chief in Ivory Coast.

He was given a symbolic key to the autonomous district of Abidjan and robed in Ivorian traditional clothes by local leaders during the ceremony on Thursday.

The key to the city is an honour bestowed upon esteemed residents and visitors.

The South African leader was also given the name of Chief Dwasaho – meaning the great warrior – as well as an honorary citizenship of the city.

"I am truly humbled by this honour, it is impressive in many ways, because it is a demonstration of the rituals of our African people and ancestors," Mr Ramaphosa said.

The presidency shared a video of the event:

The South African president was later bestowed with an Ivory Coast's distinguished state title by President Allasane Ouattara during a state banquet.

The South African leader is on a state visit to the country.