BBC News Africa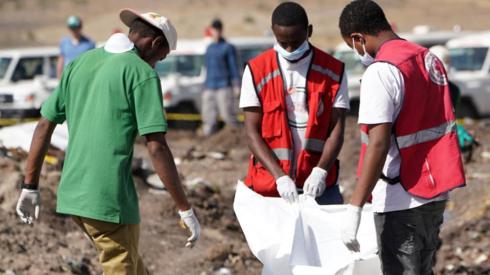 Top Stories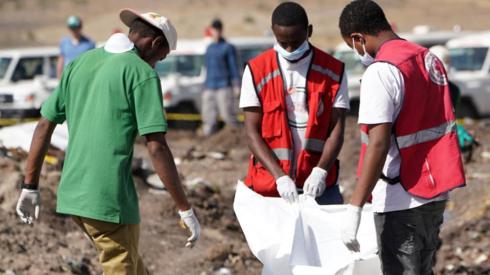 Featured Contents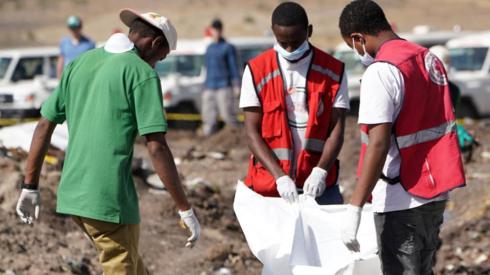 Latest Updates
The poll projected a landslide victory for conservative Kais Saied who faced a media mogul rival.
Read more
Scroll down for Monday's stories
That's all from BBC Africa Live for today. There will be an automated service until Tuesday morning.
Here's a reminder of our African proverb of the day:
One does not get angry with one's head and therefore use one's cap to cover one's buttocks."
And we leave you with this image by Nigerian photographer Yagazie Emezi:
'Our job is to expand the narrative'
Abiola Oke is the boss of multi-media entertainment firm OkayAfrica.
He tells the BBC that his firm is trying to broaden the coverage of Africans making positive change on the continent.
"Our job is not to change the narrative, it's to expand the narrative. What Africa is, is not singular. So for us, how are we highlighting the people who are actually doing things on the continent to improve the lives of Africans?" he said.
"And more importantly, who are the creatives? Who are the entrepreneurs? How are they creating indigenous home-grown solutions?"
Breaking
Tunisia elects new president
Retired law professor Kais Saied has won Tunisia's presidential election with 73% of the vote, according to preliminary results from the electoral commission.
His challenger in the run-off, Nabil Karoui, won 27%.
The ICC lifts its three-month suspension of Zimbabwe for political interference and reinstates them as a member.
Read more
Nigeria's first lady returns amid marriage rumours
Nigeria's First Lady Aisha Buhari has returned to the country after two months abroad, telling reporters when she arrived on Saturday that "fake news" was a scourge that will "lead us to something unimaginable".
While away, Mrs Bushari had been on pilgrimage to Saudi Arabia and spent time in the UK.
On her return, the first lady appeared to confirm rumours that President Muhammadu Buhari had intended to marry fellow politician Sadiya Farouq, telling BBC Hausa in cryptic comments that the purported bride-to-be was disappointed the marriage hadn't taken place:
The person that promised her [Sadiya Farouq] marriage didn't know it wasn't going to happen. She [Ms Farouq] didn't deny the marriage until the day passed."
Social media was awash with speculation about the wedding, with some claiming it was supposed to have taken place on Friday.
Neither President Buhari nor Ms Farouq has commented.
Mrs Buhari also confirmed that a viral video showing her arguing with her husband's niece at the presidential compound was genuine, but old. The niece, Fatima Mamman Daura, told the BBC she filmed the video herself sometime in 2018 but it had been circulated more recently by "mischief-makers".
More on this topic:
Jailed student activist hopes for presidential pardon

Nomsa Maseko
BBC Africa, Johannesburg
South Africa's justice minister is seeking a presidential pardon for a student activist serving an eight-year jail sentence for setting alight a police vehicle during the #FeesMustFall protests that rocked universities across the country in 2016.
Khaya Cekeshe appeared in court on Monday in a bid to have his sentence and conviction for "malicious damage to property" overturned, but it was rejected by the magistrate.
Although his attempt failed he can still legally approach the Supreme Court of Appeal.
Cekeshe's lawyers argue that there was insufficient evidence against him despite his conviction. The lawyers also said the prosecution failed to produce any video evidence and that the still images being used as evidence against their client provided no conclusive proof of any wrongdoing.
Student activists have in the past called on President Cyril Ramaphosa to grant pardons to all the students who have been convicted for their involvement in protests to scrap tuition fees at institutions of higher learning.
'Climate of fear' for Nigeria's journalists - Amnesty

Mayeni Jones
BBC News, Lagos
Rights group Amnesty International says there has been a rise in threats and attacks on journalists in Nigeria, with members of the press operating under a "climate of fear".
Its new report on media freedom in Nigeria denounces the country's security forces for persecuting journalists who are critical of the authorities.
It says since the beginning of the year, 19 reporters have been detained by law enforcement agents. Journalists and bloggers quoted in the report say they were beaten and tortured during interrogations.
Amnesty has accused the police, the military and the country's main intelligence agency, the Department of State Services, of being behind the clampdown.
In January the Nigerian security forces raided the offices of the Daily Trust newspaper over its coverage of the Boko Haram insurgency in the north-east of the country.
Nigerian security forces have often been accused of human rights abuses. They've repeatedly denied the allegations made against them.
Two killed in Guinea protest

Alhassan Sillah
BBC Africa, Conakry
At least two people have been killed and several members of opposition parties arrested in Guinea's capital, Conakry, during a protest against a constitutional review that many fear would pave the way for President Alpha Condé to extend his time in power.
The homes of the two main opposition politicians - Sydia Touré and former Prime Minister Cellou Diallo - are currently surrounded by police and gendarmes with lorries.
Many shops, schools and businesses have shut and roads are mostly empty.
Several civil society leaders were arrested at the weekend over plans for the protests.
Historic Ethiopia palace opens to the public

Mary Harper
Africa editor, BBC World Service
Ethiopia's 19th Century national palace, from where emperors and a communist leader ruled, has been opened to the public.
The 40-acre compound includes a park, a museum and a zoo which will house black-maned lions.
There is also a banqueting hall with a seating capacity of 8,000.
Critics say the museum makes no mention of the brutality of the palace's founder Emperor Menelik II.
They say Ethiopia has other more important priorities, such as developing infrastructure and lifting the population out of poverty.