Canada lifts jab mandate for domestic and overseas travel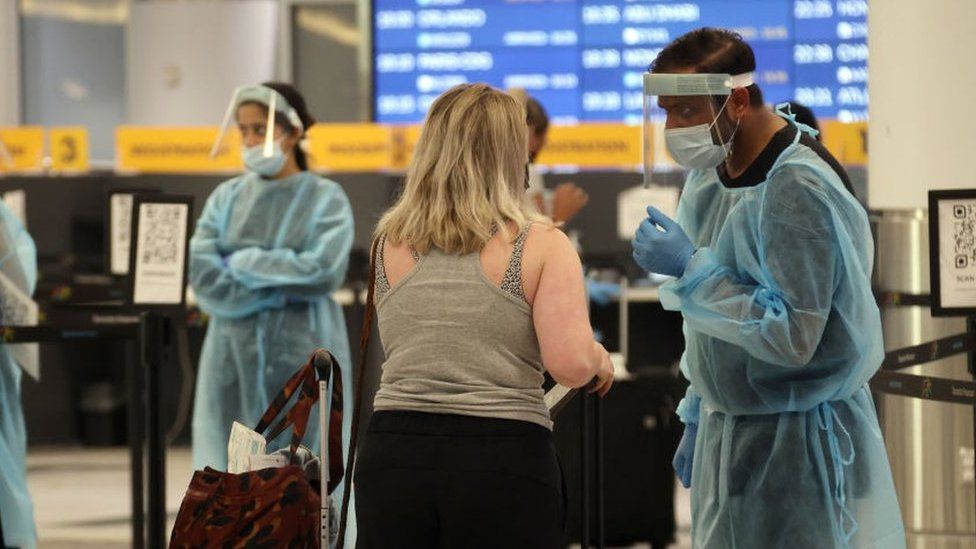 Canada's federal government is lifting vaccine requirements for travellers on domestic and outbound trains and planes, officials announced on Tuesday.
With infections rapidly declining and with around 81% of the population fully vaccinated, officials said they could rescind the eight-month old mandate.
The requirement that federal workers be vaccinated has also been suspended.
The new rules are due to take effect on 20 June, Ottawa ministers said in a statement.
Since 30 October 2021, anyone over the age of 12 has been required to be vaccinated against Covid-19 to board a plane or train in Canada.
Passengers will still be required to wear masks during travel.
The announcement comes a day after Prime Minister Justin Trudeau tested positive for Covid for the second time in six months.
Last week, the country said it would suspend random testing at airports for the rest of June in order to ease the long queues that have been forming as more Canadians return to air travel.
Unvaccinated Canadians may still face barriers as certain countries, including the United States, require vaccinations for most foreigners.
Returning un-jabbed Canadians will also be required to quarantine when they get home.
Non-Canadians must still be vaccinated in order to be allowed into the country, or otherwise face required testing.
However, "due to the unique nature of cruise ship travel," the vaccination requirements for cruise ship travellers will remain in effect, a government statement said.
Conservative ministers and business and tourisms groups have been calling for months for remaining federal Covid mandates to be lifted.