Britney Spears takes social media break following engagement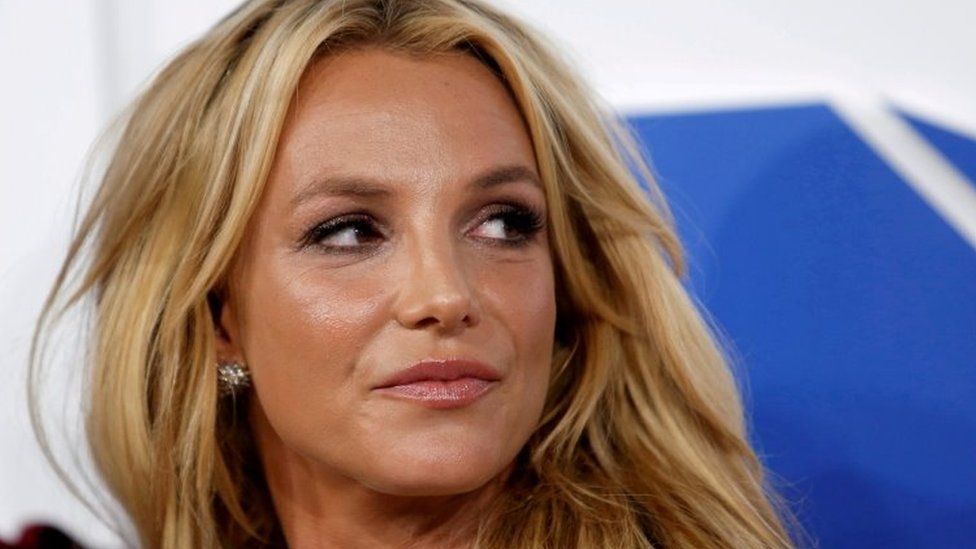 US pop star Britney Spears says she is taking a break from social media to "celebrate her engagement".
Spears, 39, announced last week that she was going to marry her long-term boyfriend, Sam Asghari.
After deleting her Instagram account, Spears told fans on Twitter: "Don't worry... I'll be back soon."
She has used her accounts to update fans on her battle to end a 13-year conservatorship that has controlled both her personal life and finances.
The conservatorship arrangement was imposed in 2008, when concerns were raised over her mental health.
According to several US outlets, the singer shared a post on Instagram on Tuesday in which she told her fans: "I've waited 13 years and counting for my freedom."
She also thanked the Free Britney movement, a campaign by fans to release her from the conservatorship.
Her Instagram account was later removed, concerning fans.
The star later confirmed the break on Twitter.
Don't worry folks … just taking a little break from social media to celebrate my engagement 💍😉 !!!! I'll be back soon 💋🌹✨

— Britney Spears (@britneyspears) September 14, 2021
Spears has used Instagram to document her daily life and in recent months has become more vocal about the conservatorship battle.
After appearing in court last June, she used the social media site to apologise to fans for "pretending like I've been OK" while suffering under what she described as an "abusive" conservatorship.
It was the first official comment from the star about the legal battle since her testimony.
She said that she had not spoken out before due to "pride".
The court-ordered conservatorship gave Spears' father Jamie Spears control over his daughter's estate and other aspects of her life.
Mr Spears stepped down as the conservator of his daughter's personal affairs in 2019 due to health issues, and was replaced by Jodi Montgomery, the singer's long-time care manager.
But he was still in charge of overseeing his daughter's business arrangements.
The singer had refused to perform under his management.