Britney Spears' father formally files to end conservatorship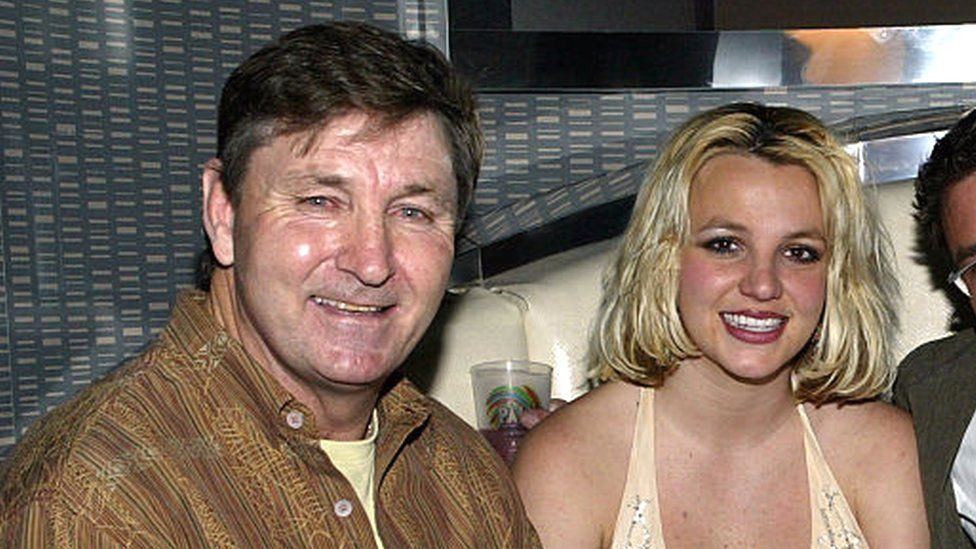 Britney Spears' father has filed papers in a Los Angeles court to end the 13-year conservatorship that saw him overseeing her life and finances.
Jamie Spears wrote that his daughter "is entitled to have this court now seriously consider whether this conservatorship is no longer required".
She has sought to remove him from the role twice in the last two years.
The pop star has described their relationship as "abusive" and refuses to perform under his management.
Her father's court filing comes two months after the Toxic singer delivered a bombshell testimony to the court, calling for the conservatorship to be terminated immediately.
"Recent events related to this conservatorship have called into question whether circumstances have changed to such an extent that grounds for establishment of a conservatorship may no longer exist," reads the filing submitted to the Los Angeles Superior Court on Tuesday.
"Ms Spears has told this Court that she wants control of her life back without the safety rails of a conservatorship," the petition continues, adding that she has expressed her wish to oversee her own medical and financial care.
"As Mr Spears has said again and again, all he wants is what is best for his daughter," it continues.
"If Ms Spears wants to terminate the conservatorship and believes that she can handle her own life, Mr Spears believes that she should get that chance."
Britney Spears has previously referred to her father's treatment of her as "cruelty" and said that he has threatened to keep her from visiting her children if she does not comply with his demands.
In July, she told a judge that she wished to file charges against her father, who's 69, for "conservator abuse".
How did we get to this point?
The conservatorship arrangement was imposed in 2008 when concerns were raised over the singer's mental health.
The court-ordered agreement gave Jamie Spears control over his daughter's estate and other aspects of her life.
The conservatorship is split into two parts. One is for her estate and financial affairs, while the other is for her as a person.
Mr Spears stepped down as his daughter's personal conservator in 2019 due to health issues, but has continued to oversee her business arrangements.