Jeopardy! host Mike Richards quits after sexist comments surface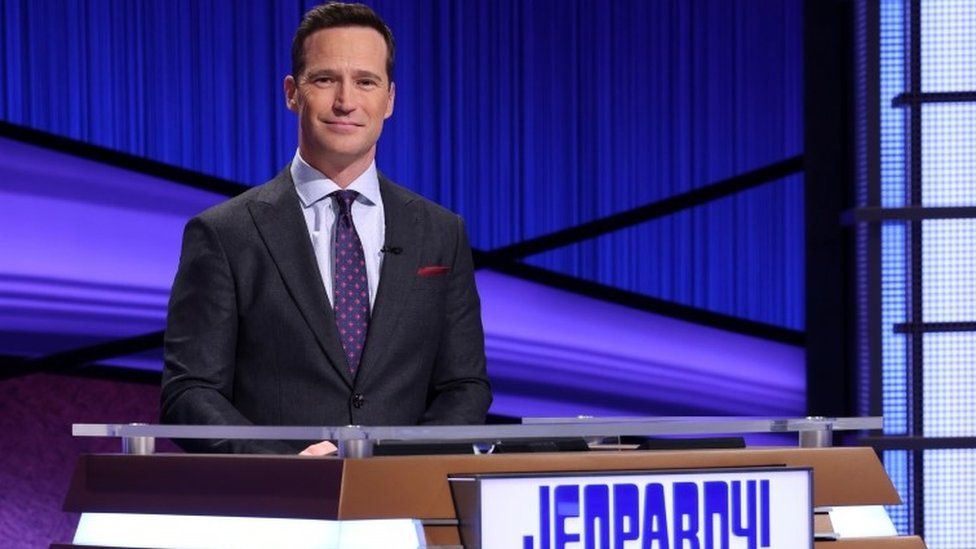 TV presenter Mike Richards has stepped down as the new co-host of the US quiz show Jeopardy! after sexist comments that he made on a podcast resurfaced.
Pressure grew after a report by The Ringer dug up disparaging comments he made on his podcast The Randumb Show in 2013 and 2014.
Mr Richards, who is also the executive producer of the show, said he would be stepping down "effective immediately".
"It pains me that these past incidents and comments have cast such a shadow on Jeopardy! as we look to start a new chapter," he wrote in a statement announcing his decision.
"Over the last several days it has become clear that moving forward as host would be too much of a distraction for our fans and not the right move for the show," he added.
Mr Richards had been appointed to replace host Alex Trebek, who died last year after more than three decades on the show.
But The Ringer article said that Mr Richards "repeatedly used offensive language and disparaged women's bodies" as well as made jokes about Jewish and Asian people.
The Anti-Defamation League (ADL) called for an investigation into his behaviour, stating that his "disparaging remarks about Jews, women & Asians are no laughing matter".
In the statement announcing his decision, Mr Richards said: "I know I have a lot of work to do to regain your trust and confidence."
There is no indication that he will be quitting as the show's executive producer.