US and Canada heatwave: Pacific Northwest sees record temperatures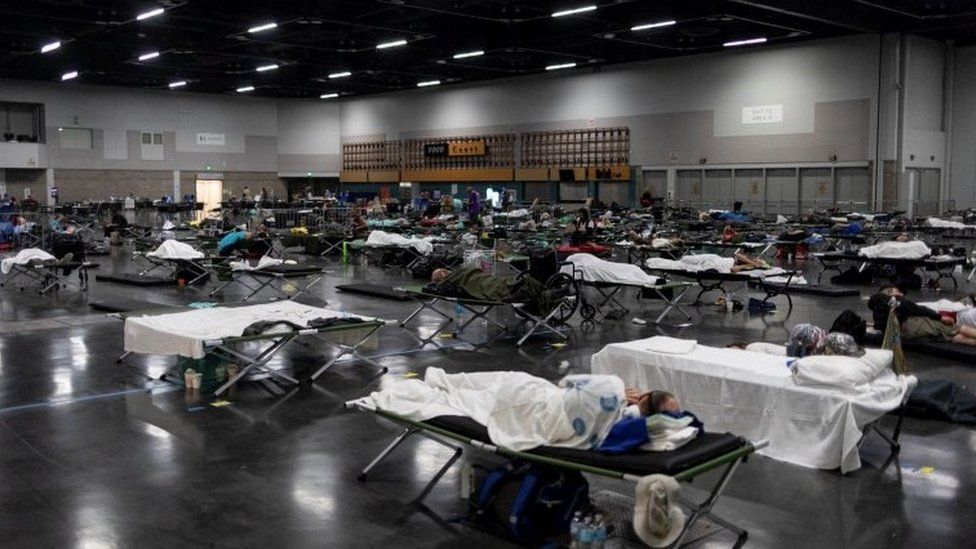 A heatwave has hit large parts of the US Pacific Northwest and Canada, sending records tumbling.
The US National Weather Service has issued heat warnings for much of Washington and Oregon states. Parts of California and Idaho are also affected.
On Saturday temperatures in Seattle, Washington State, reached 101F (38C), a record in the city for June.
Some cities have opened cooling centres, where residents can escape the heat in air-conditioned buildings.
The soaring temperatures are due to a dome of high pressure hovering over north-western United States and Canada.
As the climate changes, there could be an increase in the number of deaths from floods, storms and heatwaves, experts say.
Temperatures are expected to soar 20 - 30F above average in Washington and Oregon states.
"Residents are urged to avoid extended periods of time outdoors, stay hydrated and check on vulnerable family members/neighbours," the NWS said.
Shops have sold out of portable air conditioners and fans and a number of Covid vaccination drives have been cancelled.
The area normally sees mild weather and many people do not have air conditioning.
The heat there is also expected to continue through the week with records expected to fall.