Colorado: Woman killed in apparent bear attack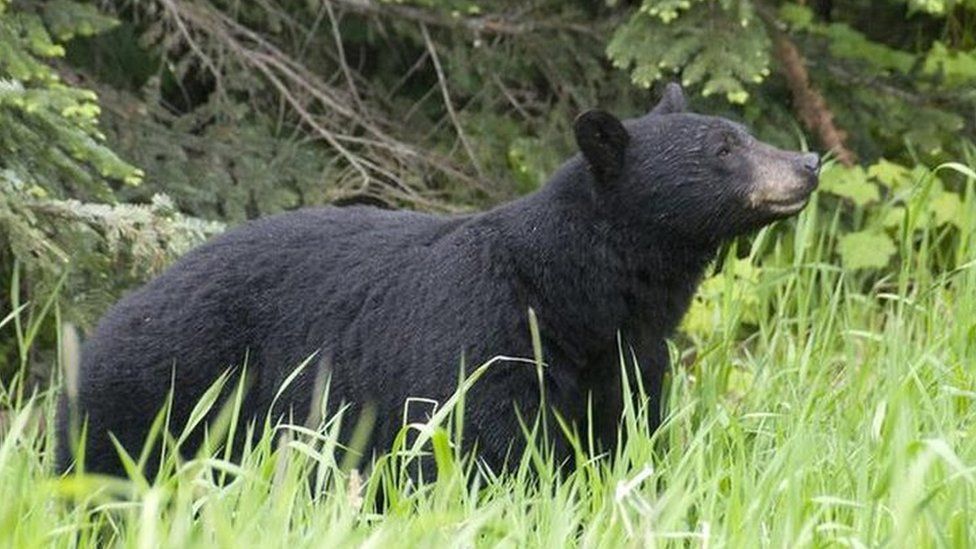 A woman walking her two dogs in Colorado has been killed in a bear attack, park officials say.
The 39-year-old, who has not yet been identified, was found dead in an area north of Durango on Friday.
A black bear and two young bears were located nearby and euthanised. Colorado Parks and Wildlife Service (CPW) confirmed human remains were found in the digestive systems of two bears.
Fatal bear attacks in Colorado are said to be extremely rare.
The woman's boyfriend raised the alarm after he came home to find the two dogs outside his apartment but no sign of his partner.
He found her mauled body off a highway later on Friday evening and called emergency services.
A dog team from the US Department of Agriculture located a female black bear with two yearlings (young bears between one and two years old) nearby. The animals were euthanised and on inspection, experts found human remains inside the stomachs of the female bear and one of the young bears.
"Our thoughts and prayers go out to the boyfriend, family and friends of the woman we lost in this tragic event, Cory Chick, CPW Southwest Region manager said in a statement.
"We cannot determine with exact certainty how or why this attack took place, but it is important for the public not to cast blame on this woman for the unfortunate and tragic event."
An autopsy will be performed on the woman next week to determine the official cause of death.
Bears prefer to avoid humans but they can attack for a number of reasons, like when a person encounters a mother with her cubs, if a bear is defending its food, or when one is surprised or startled.
"Euthanising wildlife is never an action our officers take lightly, but we have an obligation to prevent additional avoidable harm," CPW Director Dan Prenzlow said.
The last fatal bear attack was in 2009, when a 74-year-old woman was killed and partially eaten by a bear or several bears at her home in Ouray County. Within days of the incident, two bears approached officers at the scene showing aggressive behaviour. Both animals were shot and killed. An investigation by CPW claimed that the victim had illegally fed bears through a fence in her garden.