Texas officials apologise after 'Chucky' missing child alert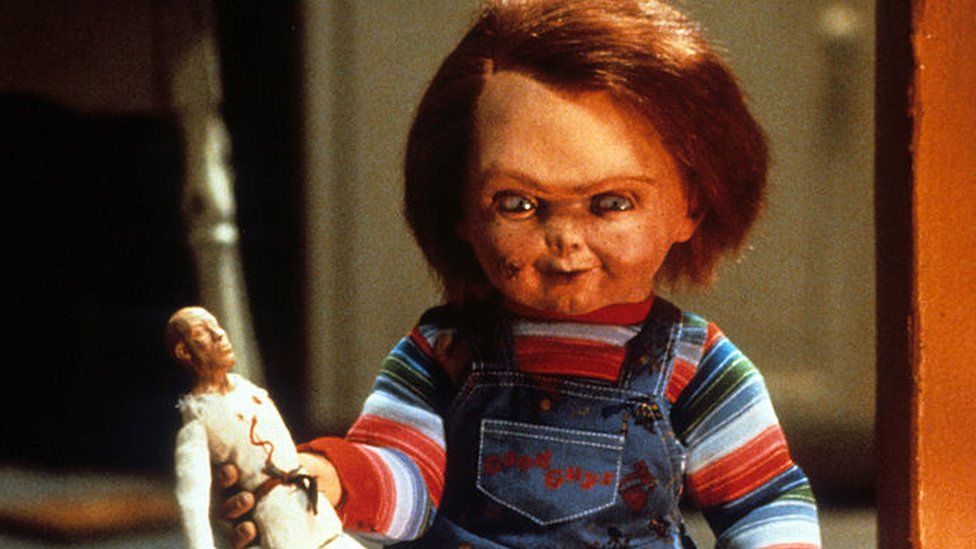 Officials from the Texas Department of Public Safety (DPS) have apologised after sending out an emergency message featuring the horror character Chucky.
An Amber Alert message, used to warn of missing children, was sent out featuring the Child's Play villain along with his fictional child, Glen.
Screenshots of the message show the suspect was listed as a doll dressed in denim overalls wielding a large knife.
The alert was sent out during a test malfunction, DPS officials said.
"We apologise for the confusion this may have caused and are diligently working to ensure this does not happen again," they said in a statement to local news outlets.
The unusual test message listed Glen, from 2004's Seed of Chucky, as the missing child.
Both Glen and Chucky were described as having red or auburn hair and blue eyes, with their height and weight reflecting their fictional size in the Child's Play horror franchise.
First released in 1988, the film's plot centres around the soul of a serial killer possessing a toy doll. The film gained a cult following after its release and has spawned a handful of sequels and remakes.
US media reports suggest the fake warning message was sent out three times via email.
The Amber Alert system was first developed in the US in 1996 - seeking to send vital information out fast so that the public can help assist and identify children in immediate danger.
The warnings are sent out to local media outlets as well as directly to the public through social media and messaging systems.
You may also be interested in: