FBI charges 'Chinese agents who coerced dissidents'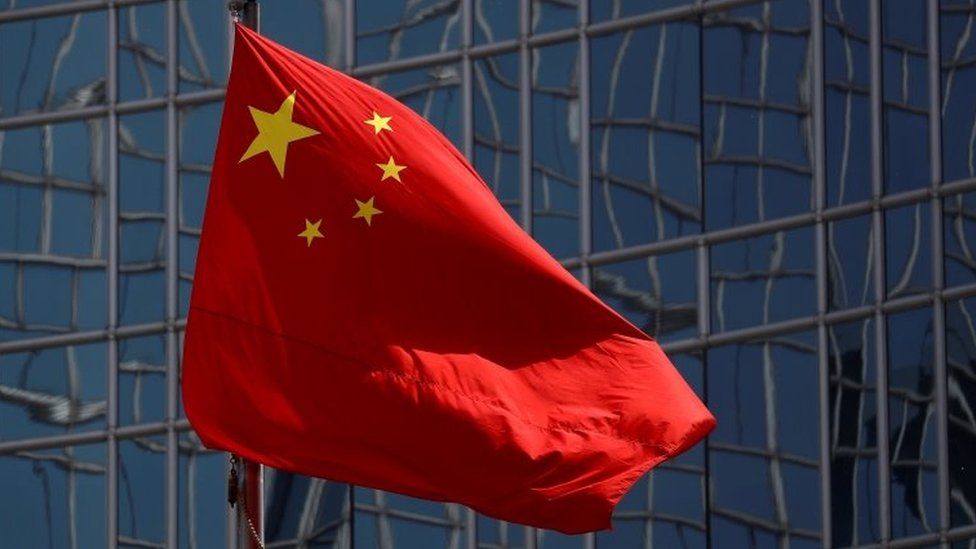 Five individuals have been arrested in the US, accused of targeting opponents of the Chinese Communist Party.
The five, and three others believed to be in China, face charges of trying to coerce people to go to China to face punishment.
Those charged are said to be a part of an operation called Foxhunt which China says targets fugitives but critics say is aimed at communist opponents.
The FBI said China was "violating norms and laws left and right".
Court documents say the accused were charged with conspiring to act as illegal agents of the People's Republic of China.
Six of the accused also face an additional charge of conspiracy to commit interstate and international stalking.
The documents say the accused put opponents under surveillance and attempted to coerce them to return to China.
FBI Director Christopher Wray said: "Today's charges reflect yet another example of China's ongoing and widespread lawless behaviour - and our refusal to tolerate it.
"Simply put: It's outrageous that China thinks it can come to our shores, conduct illegal operations and bend people here in the United States to their will."
What are the accusations?
In 2017, they allegedly brought his elderly Chinese father to the US to threaten him and make him return to China.
Court documents claim that agents also attempted to hire a private detective to put John Doe-1's adult daughter under surveillance. His daughter and her friends were sent threatening messages online.
In 2018, a note was allegedly placed on the front door of John Doe's house telling him that he should return to China, face 10 years in prison and his family would be left alone.
Then between February and April 2019, packages were allegedly sent to John Doe-1's residence. They are said to have contained letters and a video with messages aimed at coercing his return to China by threatening to harm family members still residing there.
If the accused are found guilty they will face a maximum of five years in prison. The six accused of interstate and international stalking face up to an additional five years in prison.
"The Chinese government's brazen attempts to surveil, threaten and harass our own citizens and lawful permanent residents, while on American soil, are part of China's diverse campaign of theft and malign influence in our country and around the world," Mr Wray said.
Foxhunt was started in 2015 and has reportedly led to the capture of hundreds of thousands of wanted people.