Portland protests: Fresh violence as demonstrators clash with federal officers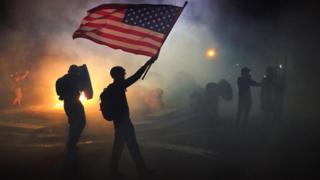 The US city of Portland has seen another night of clashes between demonstrators and federal law enforcement officers sent by President Donald Trump to end almost two months of anti-racism protests there.
Police in Portland, Oregon, said federal officers fired tear gas to disperse a large crowd of protesters - some armed with hammers - who had gathered outside a courthouse and were throwing projectiles.
There have been nightly rallies in the city since the death of George Floyd in police custody in May, but clashes have escalated in recent days.
Mr Trump's decision to send federal law enforcement agents to protect government buildings in Portland has been deeply controversial. The Democratic governor of Oregon, Kate Brown, has demanded their withdrawal.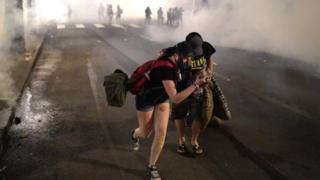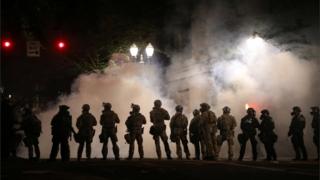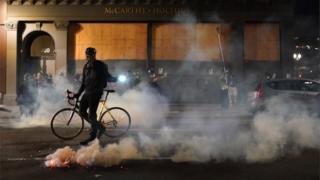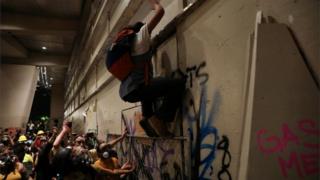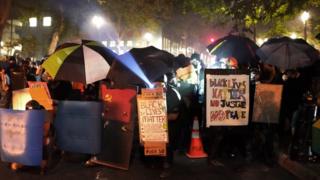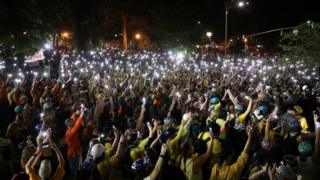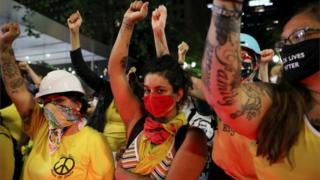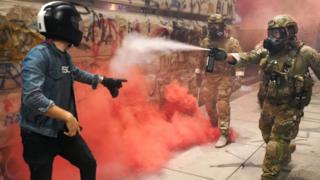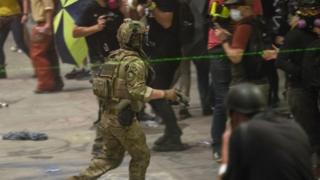 ---
More about the Portland protests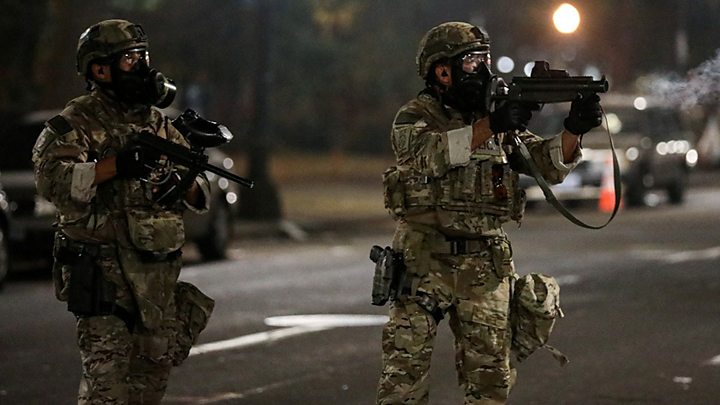 All images are subject to copyright.