Elizabeth Warren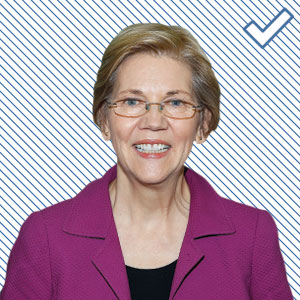 06/22/1949
Wall St critic
Elizabeth Warren has been a favourite of the progressive left since she emerged on the political scene to push for tougher regulation of the financial sector after the 2008 economic crash.
During her time in the US Senate she became known for her hard-nosed interrogations of Wall Street executives and as an outspoken critic of income inequality.
That loyal base may be enough to rise to the top of a fractured Democratic presidential field - but she will probably have to pry some supporters away from Bernie Sanders, who will be competing with her for progressive hearts and minds.
Anthony's take:
She's got financial chops and is building a formidable political operation, but professorial Massachusetts liberals are a tough sell to the rest of the country. Progressives will have to decide if they find her promise of economic reform more attractive than Bernie's revolutionary zeal.
undefined