Joe Biden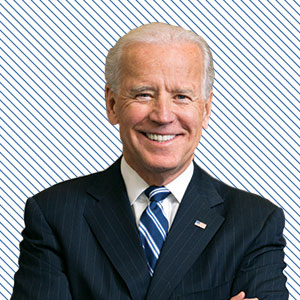 Veteran politician who was a Delaware senator for more than three decades before becoming Barack Obama's vice-president in 2009.
Key issues:
Rebuilding the middle class; investing in federal infrastructure; tuition-free public universities.
Anthony's take:
For the better part of 2019, campaign-watchers in the media and the political world were waiting for the former vice-president's stumbles and bumbles to catch up with him. Entire candidacies (Cory Booker, Kamala Harris and others) were built around the premise that the early frontrunner was poised for a fall.
That hasn't ended up happening. While other candidates have surged and faded, Biden keeps on keeping on. His support has been doggedly stable, drawing largely from elderly, moderate and black voters.
He doesn't have as much money or draw crowds as big as some of his rivals - and that could catch up with him in the end. He hasn't faded, but he hasn't surged either - and the only way that may happen is if he becomes the safe harbour candidate for voters concerned about more radical alternatives.
But even if the road gets rocky, Biden has proven he has staying power.
Secret weapon:
Comfortability. Like an old pair of jeans, Biden is a known, unthreatening quantity. After four years of Donald Trump, that could be the ticket to victory.