Southwest Airlines apologises for mocking girl's name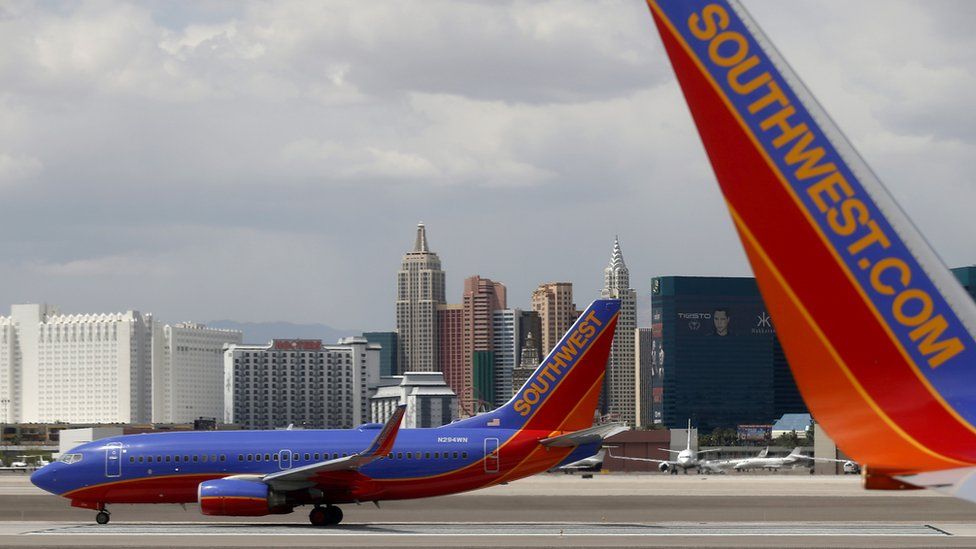 Southwest Airlines has apologised after a member of its staff mocked a five-year-old girl's name.
Traci Redford and her daughter, Abcde (pronounced ab-si-dee), were en route home to El Paso, Texas, from California's John Wayne Airport when the incident occurred.
A gate agent allegedly began laughing and took a photo of the child's boarding pass and posted it online.
Airline spokesperson Chris Mainz offered the family a "sincere apology".
In a statement to Buzzfeed News, Mr Mainz said the employee's social media post "is not indicative of the care, respect, and civility" the airline expects.
"We take great pride in extending our Southwest hospitality to all of our customers," the statement reads.
Ms Redford said the gate agent "started laughing, pointing at me and my daughter, talking to other employees", and her daughter had asked her why they were mocking her.
"She said: 'Mom, why is she laughing at my name?' And I said not everyone is nice and not everyone is going to be nice and it's unfortunate," Ms Redford said.
You may also be interested in: