Police: Concrete thrown from bridge kills US driver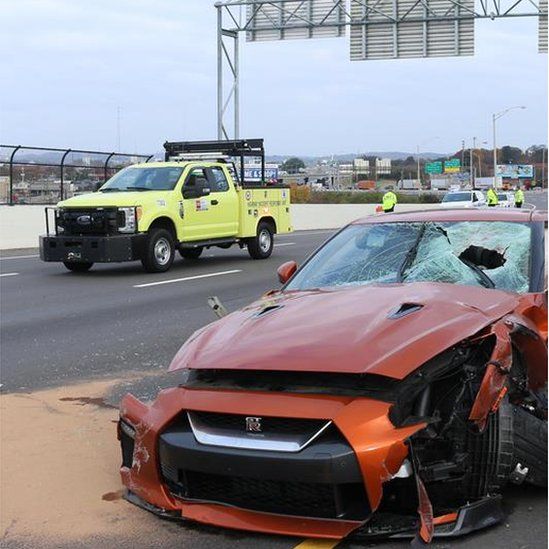 A driver was killed on a highway in Nashville, Tennessee, after a block of concrete smashed into his windshield, hitting him in the face, police say.
Officials believe someone threw the concrete chunk onto the road from a bridge, killing motorist Joe Shelton Jr, 54, as he drove to work on Tuesday.
The case is ongoing and investigators say they do not yet have a description of the person or group responsible.
Several motorists have died as a result of similar incidents in recent years.
When the concrete block - which officials believe came from a roadway kerb - landed on Mr Shelton's car, it went through the windshield and caused the Nissan to swerve and hit a pickup truck and guardrail.