US mid-term election results 2018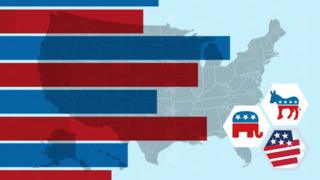 Americans are electing 35 senators in 33 states, as well as all 435 representatives.
Click on the box below for detailed results as they come in, provided by AP.
Please be aware that by using this map you're accessing AP, a third party site. They collect data about how people use their results service. This is subject to their terms and conditions and the BBC does not have access to this data.