In pictures: Hurricane Michael leaves destruction in its wake
Hurricane Michael, the most powerful ever to hit north-west Florida, brought devastation as it made landfall in the US on Wednesday, packing winds of 155mph (250km/h).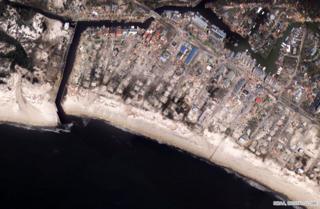 Satellite images show the level of destruction at Mexico Beach City Pier after Hurricane Michael (above) and how it looked before the storm (below).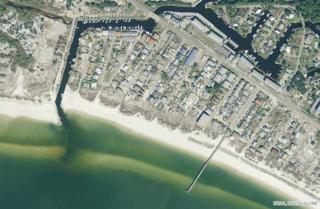 Inland from Mexico Beach, the high winds ripped off roofs and scattered trees.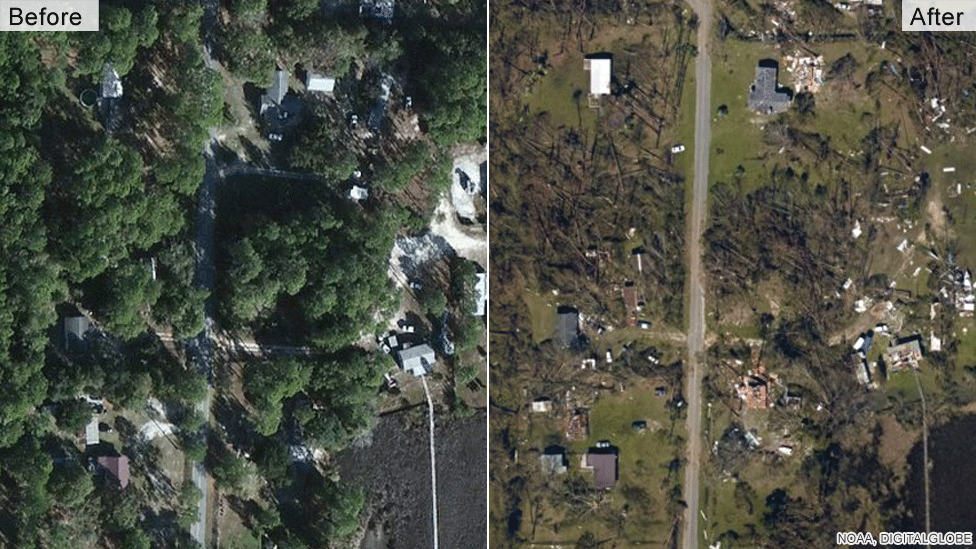 The storm was ranked four on the five-step Saffir-Simpson scale and created a storm surge of 9ft (2.7m) which swept into the coast.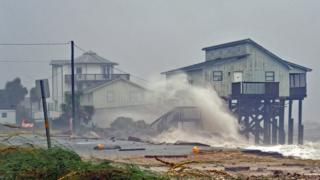 Stilt houses along the shore at Alligator Point in Franklin County, Florida, were pummelled by strong waves as Hurricane Michael arrived.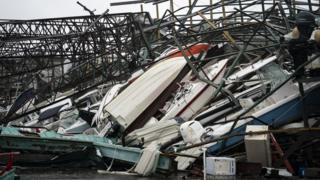 In Panama City, a boat warehouse was left in ruins at Treasure Island Marina.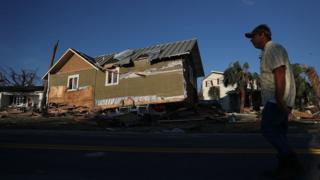 Homes and buildings on Florida's coastline - like this one in Mexico Beach, Florida, were knocked off their foundations.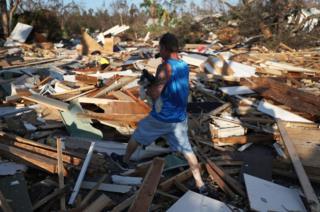 Panama City was one of the worst-hit areas, with roofs torn from building and homes washed away.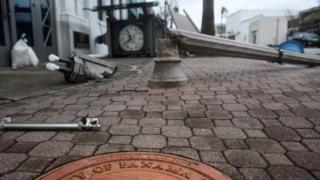 Devastation in Panama City included fallen lampposts that were snapped at their bases and streets covered with parts of buildings that had been ripped off.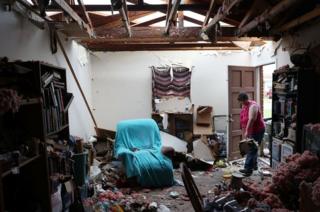 The storm quickly passed, allowing residents to begin cleaning and repairing their damaged homes in Florida as early as Thursday morning.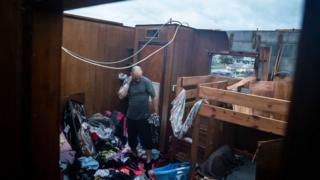 Some residents' roofs blew away during the storm, completely soaking all of their family's possessions.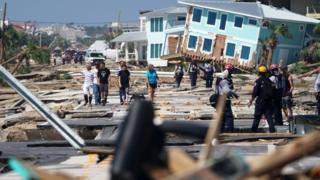 At least two fatalities occurred due to falling trees and structures.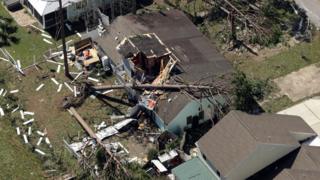 A train in Panama City was flipped onto its side.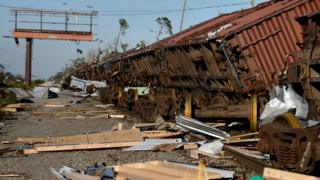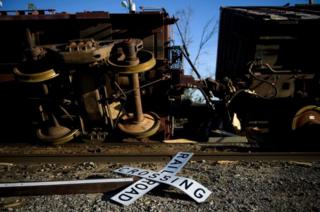 Some buildings were reportedly not built to withstand a storm above category three strength - when Hurricane Michael made landfall in Florida, it was a category four storm.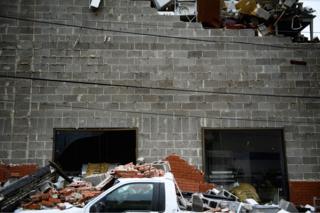 A kennel in Panama City that had taken in dogs and cats from fleeing residents had its roof and walls collapse, causing one cat to drown and two dogs to run away.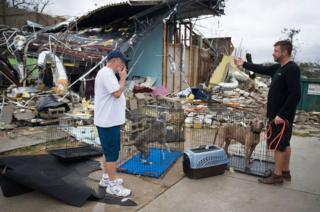 Inland trees were snapped by winds in Marianna, Florida.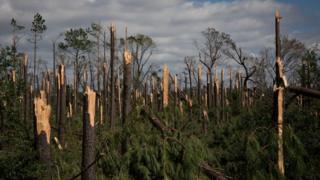 All images are subject to copyright.