El Chapo trial begins in New York City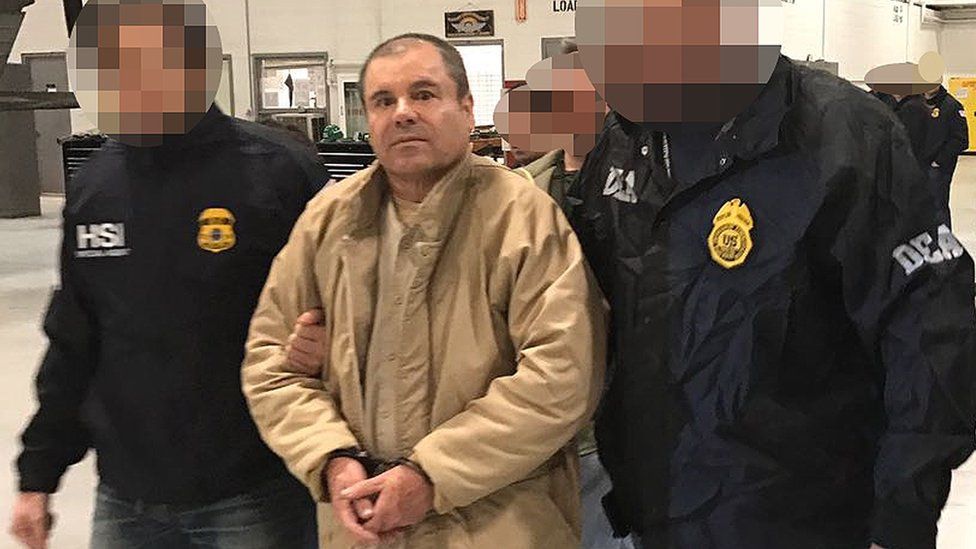 The trial of drug kingpin Joaquín "El Chapo" Guzmán is starting in New York under intense security.
Guzmán was arrested in January 2016 after escaping from prison through a tunnel five months earlier.
The Mexican is accused of being behind the all-powerful Sinaloa drug cartel, which prosecutors say was the biggest supplier of drugs to the States.
Key associates, including one of his former lieutenants, are expected to testify against him.
Produced by Roland Hughes, Ashley Semler and Nada Tawfik