One in 11 US teens have vaped cannabis, new study finds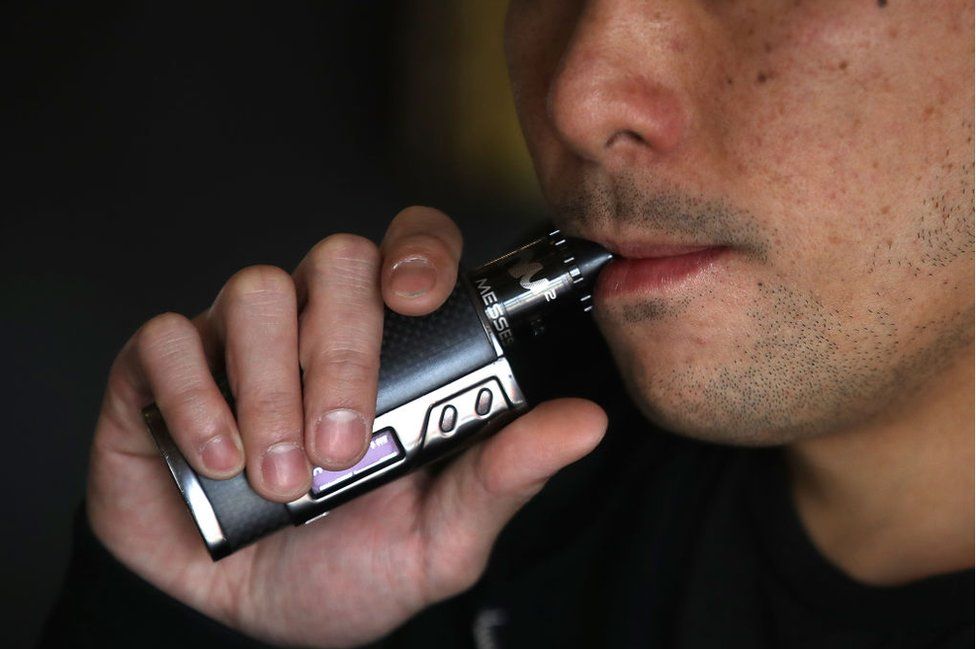 One in 11 US teenagers has used a vapouriser to consume cannabis, according to a new study which calls it an emerging and dangerous trend.
The findings of the 2016 National Youth Tobacco Survey of more than 20,000 middle and high school pupils found that about 9% had vaped cannabis.
Applied across the US, that would mean two million young people have used a vapouriser to get high off the drug.
Officials say vapouriser companies need to do more to prevent public harm.
The report - which was published on Monday in the Journal of the American Medical Association (Jama) Paediatrics edition - suggests that more and more children are using the electronic device to inhale marijuana vapour.
"The use of marijuana in these products is of particular concern because cannabis use among youth can adversely affect learning and memory and may impair later academic achievement and education," Katrina Trivers, epidemiologist and lead author of the study, told tech website The Verge.
According to the study, 12.4% of high school students and 4.5% of middle school students, said they had vaped cannabis.
Vaping works by heating a chamber, containing either nicotine or cannabis oil, until the liquid vapourises.
Officials warn that little is known about its health effects - since it has only been around for a decade or so - despite a widespread belief that it is less damaging than smoking.
The research comes just after the head of the Food and Drug Administration (FDA) warned that vapourising companies have two months to demonstrate they are making efforts to keep the devices out of the hands of young people, or risk being shut down.
Last Wednesday, FDA chief Scott Gottlieb said: "The disturbing and accelerating trajectory of use we're seeing in youth, and the resulting path to addiction, must end."