Elon Musk sued for libel by British Thai cave rescuer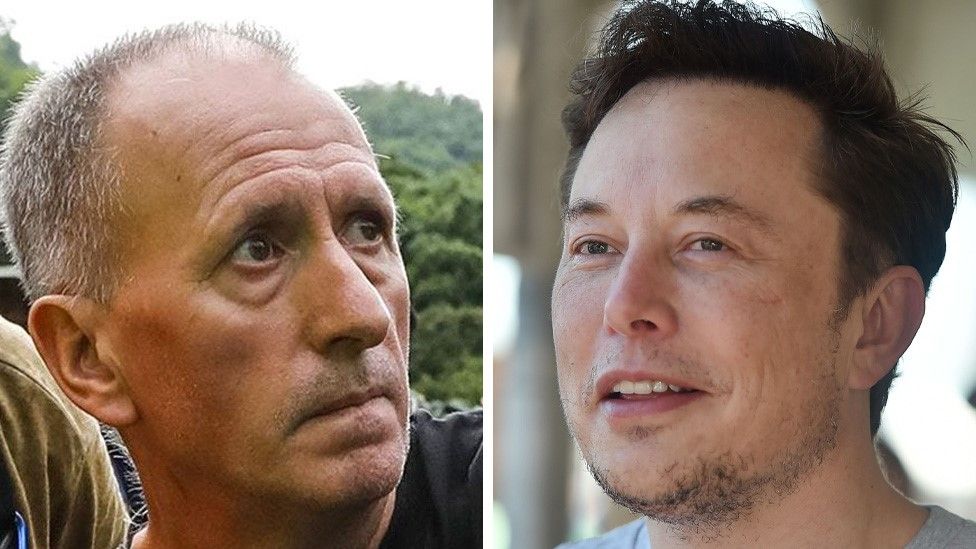 A British cave diver is suing tech billionaire Elon Musk for defamation after his repeated claims the diver is a child abuser.
Vernon Unsworth helped with the rescue of 12 Thai teenagers from a flooded cave in July.
Mr Musk has made several accusations against Mr Unsworth without evidence, including that he was a "child rapist".
The lawsuit seeks $75,000 (£57,000) in compensation and an injunction against Mr Musk to stop further allegations.
The filing also says Mr Unsworth is seeking "punitive damages" as well as the compensation, "to punish him for his wrongdoing and deter him from repeating such heinous conduct".
It says Mr Musk sometimes used his Twitter account and emails to "publish to the world false and defamatory accusations" against the Briton.
His account had over 22.5 million followers during this time, the filing states.
The South African-born head of Tesla previously tweeted it was "strange he hasn't sued me" when Mr Unsworth said he was considering legal action.
You don't think it's strange he hasn't sued me? He was offered free legal services. And you call yourself @yoda …

— Elon Musk (@elonmusk) August 28, 2018
Mr Unsworth filed the suit in California. A separate suit will follow in London, the filing says.
"Musk's influence and wealth cannot convert his lies into truth or protect him from accountability for his wrongdoing in a court of law," Mr Unsworth's US attorney, L Lin Wood, said.
How defamation works in the US
by Clive Coleman, BBC legal correspondent
The first amendment of the United States Constitution which protects free speech makes defamation a challenging legal action to bring.
A plaintiff (the person bringing the case) has to prove the statement made about them is false and that it has caused them material harm.
However, the toughest hurdle is that if the person bringing the case is regarded as a public figure - and 'public figure' is given a pretty wide interpretation - it has to be proved that the defendant acted maliciously.
In other words that the person making the statement knew it to be false and went on to make it.
Another way of putting it would be that it must be proved that the defendant knowingly lied with the intention of harming the plaintiff.
The pair first clashed over Mr Musk's offer of a mini-submarine to help with the cave rescue.
Just returned from Cave 3. Mini-sub is ready if needed. It is made of rocket parts & named Wild Boar after kids' soccer team. Leaving here in case it may be useful in the future. Thailand is so beautiful. pic.twitter.com/EHNh8ydaTT

— Elon Musk (@elonmusk) July 9, 2018
Mr Unsworth told CNN that the submarine was "just a PR stunt [that] had absolutely no chance of working" and said Mr Musk could "stick his submarine where it hurts".
The Tesla founder responded with a series of tweets accusing Mr Unsworth of paedophilia.
An email to Buzzfeed reporter Ryan Mac included the claim the Briton was a "child rapist", imploring the reporter to "find out what's actually going on" and suggesting the diver took no part in the cave rescue.
The billionaire also said he hoped Mr Unsworth would sue him.
Mr Unsworth did not take part in the dives but had previously explored the cave complex extensively.
He knew about the raised ledge known as Pattaya Beach where the boys and their football coach could have sought shelter, travelled into the caves shortly after they went missing and called in the two expert British divers who eventually found the trapped group.
Several divers told Buzzfeed that he had worked continuously on the rescue. "He was pivotal to the entire operation," said British diver Rick Stanton.